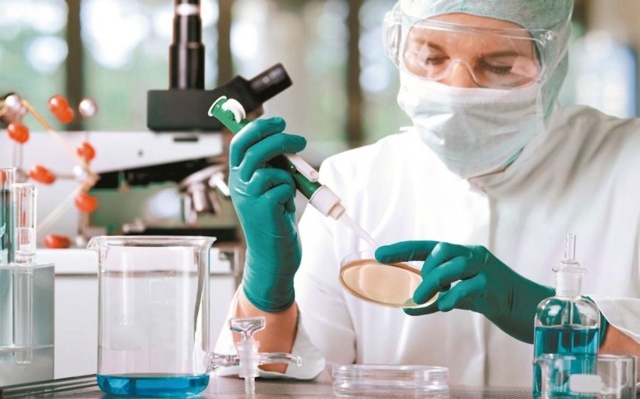 Photo provided by EDN
Biotech Golden Week is around the corner! Starting from Nov 28 through Dec. 7, three major events including a forum with the theme: the future of biotechnology industry, Asia Pacific Biotech Investment Forum, and Taiwan Health Care+ Expo will take place in Taiwan, promoting visibilities of the biotech industry on the island.
With an aim to rejuvenate Taiwan's biotechnology industry, and connect the industry to markets around the world, Economic Daily News (EDN), Taiwan's biggest business-focused newspaper, joins hands with China Development Financial (CDF), a leading private development-oriented financial institution in Taiwan, to host a forum with the theme: the future of biotechnology industry, inviting several VIPs and talents from industrial, government, and academic sectors to brainstorm for solutions to Taiwan's biotech industry development.
This year, EDN, which has hosted the forum for 4 years in a row, invited Ethan Du, the founder of Taiwan''''''''s popular PTT internet bulletin board system and Taiwan AI Labs as keynote speaker for the topic "Technology and Biotech", in a hope of directing the industry in a new direction.
On another front, Diamond BioFund, the largest fund dedicated to biotechnology innovation and having also hosted Asia Pacific Biotech Investment Forum for four consecutive years, successfully solicited China Pharmaceutical Innovation and Research Development Association (PhIRDA), an organization that promotes communication and innovative development of the whole pharmaceutical industry through forums, press-conferences, summits, etc.; and HK Bio-Med Innotech Association Limited, a leading association that promote global biomedical industry, to provide supports for the forum.
Also notable is that many globally well-known talents from the industry, including, John Whittaker, Executive Director of Healthcare Investment Banking at J.P. Morgan, an American multinational banking and financial services holding company. It is reported that J.P. Morgan also expects to discover Taiwanese Biotech firms with great potential to invest.
Meanwhile, Taiwan Health Care+ Expo, held by Institute for Biotechnology and Medicine Industry (IBMI), a Taiwan-based organization that promotes the development of Taiwan's biotech industry, will take place on Dec. 7through 10. IBMI noted that, through the expo, IBMI hopes to smash people's medical common sense long stereotyped as complicated knowledge to acquire, and provide them correct concepts of first aid in case of an emergent situation.
Consulted by chairpersons from 40 hospitals, Taiwan Health Care+ Expo, together held by Taiwan's Ministry of Health and welfare, Taipei City Government, Council of Agriculture, Executive Yuan, and Taiwan Healthcare Plus platform, will exhibit multiple medical treatment features from over 60 medical centers located in Taiwan.