With a 39.3 percent YoY growth , Tmall, a Chinese-language website for business-to-consumer (B2C) online retail, spun off from Taobao and operated in China by Alibaba Group, the largest Chinese e-commerce company in size, generated RMB 168.2 billion (NT$763.5 billion) in gross merchandise volume (GMV) during the Singles' Day Global Shopping Festival on Nov 11.

Saying "Singles' Day is Olympic Games for Chinese merchants," Zhang Yong, chief executive officer at Alibaba Group, noted that the shopping event will go global eventually, and Alibaba will assess seriously if emulating it in other markets in the future.

Zhang concluded the shopping holiday and Alibaba's outstanding online logistics system are the main reasons for the firm to smash a record in sales this year. The 800 million orders received online on Singles' Day tested Alibaba's computing capability, and delivery system; since this year is the first year of Jack Ma's vision of "New Retail", the company will continue to improve its technique and business model. Also, there will be different forms of Singles' Day in the future, Zhang said.

Zhang added, Alibaba, with the objective of gaining capabilities to serve the world's 2 billion people and being able to deliver parcels around the globe within 72 hours, aims to assists the planet's 10 million medium- and small-sized companies to better achieve their business growth; so, globalization is a must-do for Alibaba Group.

To penetrate oversea markets, Alibaba added an international e-commerce platform for its customers, to help bring Chinese brands to foreign markets. Noteworthily, thanks to the Shopping Festival on Nov 11th, 157 business entities earned over RMB 100 million (NT$453 million), 17 firms sold products worth over RMB 500 million (NT$2.2 billion ), and 6 companies generated sales revenues of RMB 1 billion (NT$4.5 billion).

Also notable is that, Alibaba is conducting several investment projects abroad, including the buyout of LAZADA, the largest e-commerce company in South-East Asia, and Paytm, India's biggest e-commerce firm. Zhang stressed, to help develop business models of e-commerce for South-East Asia markets, Alibaba emphasizes models and strategies of localization as well.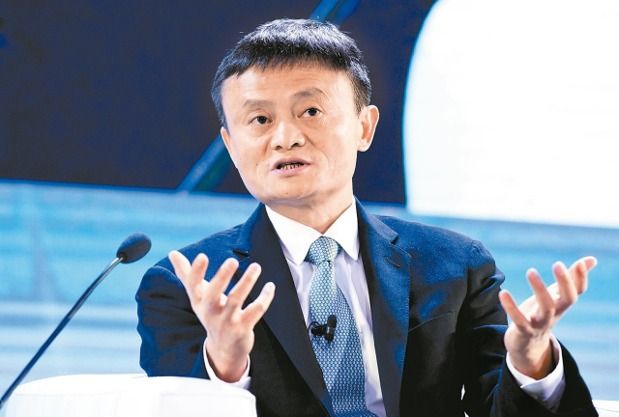 Jack Ma, founder of Alibaba Group. (Photo provided by EDN)