Seeking to replace the U.S. as the leader in global artificial intelligence (AI) industry, China plans to pour US$150 billion (NT$4.5 trillion) into R & D of such technologies

With the edges like massive Internet population and information provision, China's research about AI has been increasingly cited by professionals worldwide as well.

Financial Times, an English-language international daily newspaper with a special emphasis on business and economic news, reported: "If the development of artificial intelligence is an arms race, then China wants to become the world''''s unchallenged AI superpower." While National Science Foundation (NSF), a United States government agency that supports fundamental research and education in all the non-medical fields of science and engineering, has no increased funding this year, the Chinese government promised to "vigorously use governmental and social capital" to develop the industry.

In addition, China's ambition for AI is shown in academic fields, too. According to Financial Times' analysis, the number of China's AI related research reports, compared to last year, skyrocketed by nearly 20 percent to 4,724, exceeding that of Europe's first time ever; meanwhile, research reports about AI from the U.S. and Europe are both declining in number.

In the aspect of AI research citations, Chinese Academy of Sciences (CAS), a national academy for the natural sciences of the People''''s Republic of China (PRC) and Tsinghua University, a research university located in Beijing, were ranked No.3 and No.9 respectively. On another front, Microsoft, an American multinational technology company with headquarters in Redmond, Washington, and Google, an American multinational technology company that specializes in Internet-related services and products were ranked No.1 and No.8 respectively.

Kai-Fu Lee, a Chinese venture capitalist, technology executive, writer, and computer scientist, noted although China possesses big population, data, and talents in scale, it's still to pessimistic for China to realize its AI vision by 2030.

China has a 730 million Internet population, which is nearly twice as much as that in the U.S., and the massive data allows the nation to apply AI technology on the fast-growing industries including autonomous driving and business websites.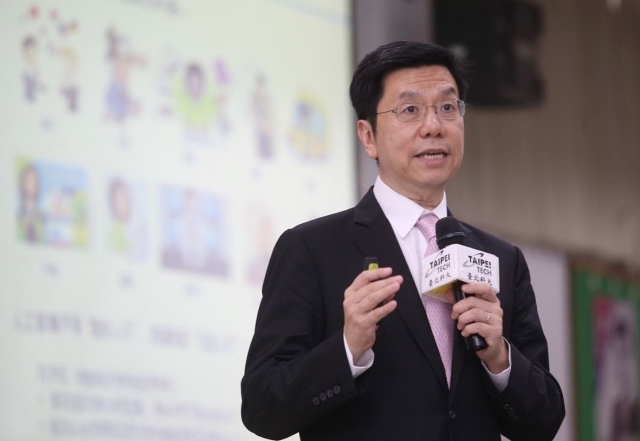 Kai-Fu Lee, Photo provided by EDN.com