Putting aside nearly NT$4 billion (US$132 million), Hiwin, a Taiwan-based leading firm that manufactures precision machinery components, inaugurated a new plant in Suzhou, China.

Market insiders forecasted that, plus the production capacity from Hiwin's new plant, the firm is very likely to see sharply increased revenue of NT$30 billion (US$994 million), which is a great leap compared to the NT$20 billion (US$663 million) revenue performance achieved last year.

Until this October, Hiwin, with 2.6 percent MoM growth and 35.4 percent YoY growth, has wrapped up an exciting business turnover of NT$1.97 billion (US$65 million), and it's also the 8th consecutive month for the company to break its own monthly sales records.

Mainly on steady global economic recovery and vigorous demands for smart auto equipment, Taiwan Association of Machinery Industry (TAMI), an organization that conducts numerous machinery export promotion delegations, as well as trade fairs in domestic and international market places, expects that Taiwan will see a US$2.5 billion machine equipment output value with a 20 percent YoY growth this year; if the figure is transferred into NT$, the output value will also reach 750 billion with a 14 percent YoY growth, which is likely to be a new high record.

Last year, Taiwan's machine equipment output value, with 8.8 percent YoY growth, was NT$636 billion (US$21.1 billion); and the total production value was NT$990 billion (US$32.8 billion) in 3.6 percent YoY growth.

Mei-Na Tsai, director of the MOF''''s statistics department, noted, thanks to multiple positive factors such as increasingly better oversea investment atmosphere and active expansion of semi-conductor and panel industries, electronics components and machine will serve as the dual growth engine for Taiwan's output value.

Alex Ko, chairman of TAMI, said, for the past 10 months, Taiwan's machine equipment output value, compared to the same period last year, has increased by 20.8 percent to NT$84.4 billion (US$2.8 billion). He thinks production value of Taiwan's machinery industry is expected to exceed US$33 billion (NT$1 trillion) this year.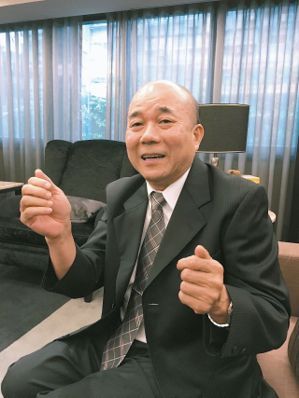 Alex Ko (photo provided by UDN.com)