To deal with the mobile source pollution caused by conventional gasoline-powered cars, Lai Ching De, Taiwan's Premier, said the governmental sectors are drafting the plans and a proper timeline to promote the use of only electric vehicles on the island. Being aware that the policy will bring significant impacts to the society and related industries in Taiwan, the government, which is now collecting data and assessing the impacts, stressed that it will report its plan to the public as soon as possible.

Aiming to reduce the pollution caused by diesel and gasoline cars, several countries including France, the UK, Germany and many others, have declared to ban such vehicles to hit roads by 2030 or 2040.

In light of increasingly global strict emission standards for cars, Premier Lai, announced that the island will gradually phase out the use of gasoline-powered cars and replace them with electric vehicles to keep up with the trend.

Premier Lai noted that smog from China, mobile-source pollution and industrial plants operated locally are the three major sources of air pollution each of the same magnitude in Taiwan. Of the three sources, mobile-source air pollution is the one that can be effectively reduced simply through the improvement of transportation policies.

Therefore, to cut mobile-source air pollution, Taiwan's Executive Yuan, or the Cabinet, has asked Ministry of Transportation and Communication (MOTC) and Ministry of Economic Affairs (MOEA) to work together to sort out the emission issues through making proper transportation policies and evaluate the possibility of completely replacing petroleum cars with electric vehicles. To draft related plans, MOEA will also deliberate on impacts to be caused by the intention to local industrial development and report its objectives to the public as soon as possible.

An official source indicated that Taiwan's electric vehicle industry, which still relies mainly on imports, is not mature yet. On another front, the number of electric bikes and their users are both surging at very solid paces on the island; thus, compared to electric cars, electric bikes seem to have greater potential to serve as a solution to mobile source air pollution.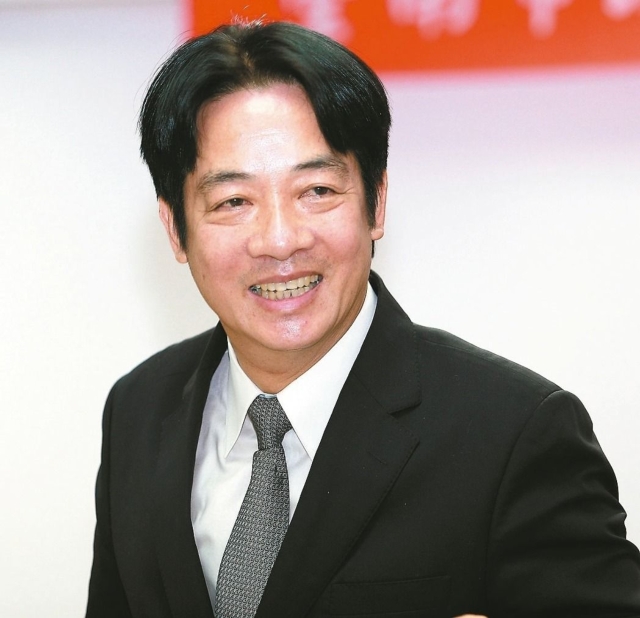 Lai Ching De, Taiwan`s Premier. (photo provided by UDN.com)