On January 8th, Alex Ko, chairman of the Taiwan Association of Machinery Industry (TAMI), claimed that overall production value of Taiwan's machinery industry beat the NT$1 trillion (US$33.8 billion) mark, to NT$1.1 trillion, in 2017, a goal that has long been set since 10 years ago.

Starting this year, Ko said, TAMI will actively integrate resources from the government, industry insiders and universities in Taiwan to fully engage in the promotion of smart machines and R&D of smart manufacturing solutions. Riding the Industry 4.0 wave, he forecasted that Taiwan's machinery industry will likely see its overall output value grow at a faster pace in the near future.

Ko noted that thanks to growing global market demands for smart manufacturing and automatic equipment, most of Taiwanese machine tool makers have seen their production lines booked by orders in the coming 4 to 5 months. Some key component suppliers like Hiwin, a Taiwanese leading manufacturer of linear guideways, ballscrews and related products, are even expected to keeping running at full capacity throughout 2018. On grounds of the facts mentioned above, Ko stated that output value of Taiwan's machinery will likely increase by 10 percent in the year compared to the corresponding figure in 2017.

Ko continued that the increase of around NT$100 billion attained by Taiwan's machinery industry in annual output value for 2017 is equivalent to the total of the local aerospace industry, which sets a new milestone in history and heralds the industry's new era of growth in the global market.

As for this year, the industry is likely to see continued prosperity. Justifying the promising outlook are Edward Yang, chairperson of Goodway, a Taiwanese veteran machine tool manufacturer; and Shen Kuo-jung, chairman of Hota, a Taiwanese business partner for Tesla and a professional auto parts manufacturer, who both opine that continuously increasing manufacturing activities in many industries, such as automobiles, aerospace, energy, electronics, etc., worldwide will help sustain the global market for machinery.

However, Ko also said, the appreciation of NT dollars against the greenback might be a looming threat to Taiwanese machinery makers, given that comparatively strong NT dollar has actually eroded profits by local manufacturers to some extent over the past year. Thus, TAMI has appealed to the government to take this issue more seriously.

According to the latest report by Taiwan Customs, export revenue of Taiwan's machinery industry soared by 21.2 percent to US$25.6 billion compared to that in 2016, increased by 21.2 percent to US$25.6 billion. When denominated in NT dollar, the revenue amounted to NT$779.2 billion for a growth of only 14.3 percent. In other words, a margin of around seven percentage points from Taiwan's exported machinery was eroded by currency exchange.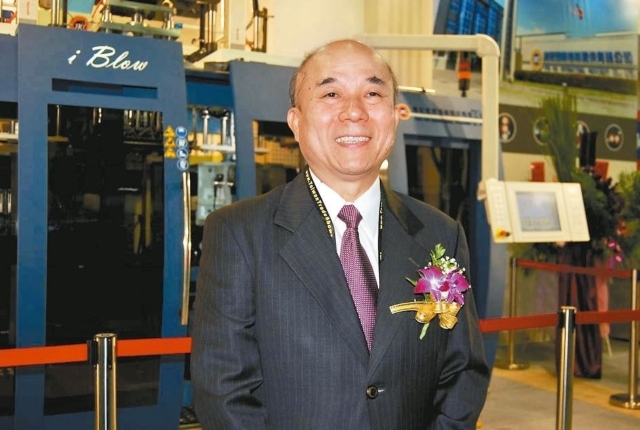 Alex Ko, chairman of the Taiwan Association of Machinery Industry (TAMI) (photographed by Michel Lu).