With support from Taiwan Association of Machinery Industry (TAMI), the establishment of Shoe Manufacturing Technology Center by National Formosa University (NFU) underlines the collective efforts by local shoemakers and machinery suppliers on the development of intelligent manufacturing technologies applied in footwear production.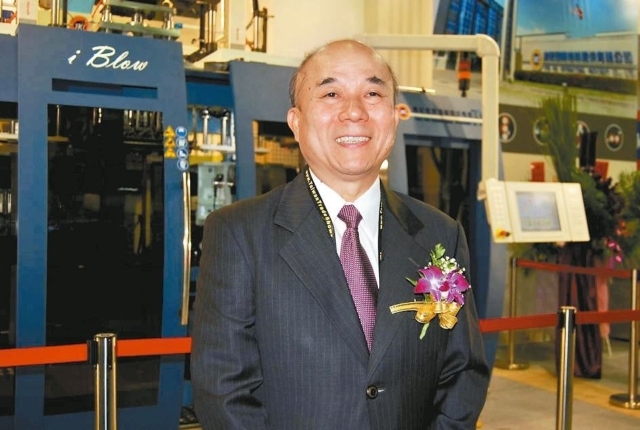 Alex Ko, chairman of TAMI (photographed by Michel Lu)
Alex Ko, chairman of TAMI, the only industrial federation of machinery makers on the island, attended the ceremony for the inauguration of the center and for TAMI's donation of equipment to it. Several VIPs from universities, industries, and organizations, such as TAMI, Metal Industries Research & Development Center (MIRDC), Footwear & Recreation Technology Research Institute (FRT), and many others, were present to jointly witness the major event of Taiwan's shoe making industry.
Ko noted that NFU, a top-class university of technology with characteristics that stress humanity and broad-spectrum education located in Yunlin County, central Taiwan, has cultivated a large number of talents for Taiwanese machinery companies. Also notable is that the university actively cooperates with multiple firms to offer internship opportunities to its students, through which those students can better understand what skills they should acquire before entering job markets.
Thanks mainly on the efforts done by NFU, its graduates generally undertake so full-fledged pre-employment training, that most of them are considered as well qualified applicants for jobs offered by local enterprises.
On the development of smart machinery in Taiwan, Ko commented that with three years of unremitting efforts and promotion by TAMI, the local machinery industry came to know the growing importance of smart machines. Prompted by such an understanding, ever more industry insiders have focused more on developments of related technologies, to better brace themselves for the advent of the era of smart machinery.
As for the development of shoe-making machines, Taiwan is now the world's second-largest supplier of such machinery in terms of output value. However, in the face of growing demands for automation, and increasingly strict requirements from leading international footwear brands on quality and functionality of machinery employed by their suppliers, Taiwanese builders of such machines must step up R&D of newer, more advanced and marketable models in respect of the decisive factors: automation, customization, precision, and intellectualization.
With the newly inaugurated shoe manufacturing technology center, and the state-of-the-art shoe manufacturing equipment donated by TAMI, NFU expects to enhance interactions with the corresponding industries to assist students to acquire skills and knowledge of professional techniques and technologies through practice; and looks to work out more advanced shoe-making technologies based on theories from NFU's professors to help local shoemakers to adapt to the market in modern times.
Ko added that as the university and industries have built a closed tie, the technological levels of Taiwan's shoe manufacturing equipment are bound to upgrade, which, in turn, will enable industry insiders to better compete in the global market. To stay in tune with the industry 4.0 trend worldwide, however, Taiwan must accelerate the development of smart machines and talent incubation.