In light of a continued growth of the global economy coupled with other factors, Industrial Economics and Knowledge Center (IEK), a market research division under Taiwan's government-funded R&D institution, Industrial Technology Research Institute (ITRI), has just released its newest growth forecast of 3.49 percent in output value by the manufacturing sector on the island for 2018.

The forecast is 0.24 of a percentage point higher than the corresponding figure of 3.25 percent announced earlier, reflecting IEK's optimism about an increasingly brightening outlook of Taiwan's manufacturing sector, as well as the island's export-driven economy, this year.

IEK pointed out that the world's major economies, including Europe, the U.S., and Japan, have generally showed encouraging signs of being on a stable uptrend for now, which, in turn, has helped pump tremendous growth momentum into international trade. Therefore, the global economy is very likely to continue expanding at a solid pace this year after last year.

Riding on the rosy global economic prospects, along with a couple of positive factors, such as the passage of tax reform in the U.S. and continued price drops of raw materials, Taiwan's manufacturing industry is expected to enjoy a robust growth in overall output value this year, said IEK.

Based on results of the IEK Current Quarterly Model (IEKCQM), the institute anticipates output value of Taiwan's manufacturing industry to pick up by 3.49 percent in 2018. In the meantime, the island's manufacturing value-added will keep improving as well, mainly on differential pricing by local manufacturers.

Noteworthily, after a growth spurt of as high as 13 percent in 2017 over a year ago, the strongest expansion ever seen since 2011, Taiwan's overall export in 2018 is estimated to resume a less-stronger but normal growth trajectory, IEK stressed.

From a perspective of a world economic situation, IEK noted that U.S.'s recently passed tax reform will likely benefit Taiwanese manufacturing companies in the way of global market demand to be significantly fueled. Meanwhile, Taiwan's manufacturing sector has been gradually immune to the encroachment of price drops of raw materials on its overall output value over the past years, because of a couple of reasons, including the growing homebound investments by local enterprises in response to the government's appeals. All the factors mentioned above will combine to sustain Taiwan's economy this year.

On another front, some uncertainties are looming this year, too. For instance, interest rates raised by the Federal Reserve in the U.S., and EU's cutback of its quantitative easing (QE) program will inevitably cause global stock markets to fluctuate. Also, China's debt issue and increasingly stringent environmental regulation are expected to influence business operations of enterprises there and their willingness to invest.

In addition, due to China's underway economic transformation and supply chain localization, Taiwan's export of intermediate goods to the world's top-2 populous country will likely continue to experience a gradual decline in the short term.

From an overall point of view, IEK concluded that the global economy will continue to grow in 2018, from which Taiwan's manufacturing industry will also benefit. IEK also suggested that Taiwanese manufacturing enterprises ride the trend to boost their investments, so as to generate more value added to the industry.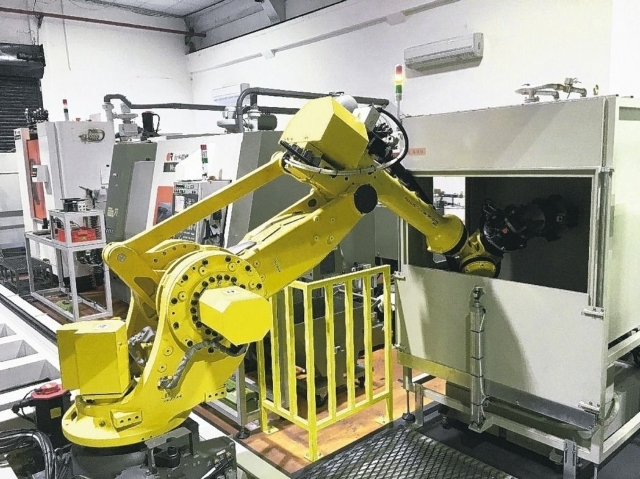 photo provided by EDN.com