Mainly thanks to strong demands from all over the world, total export value and volume of Taiwan's fasteners both achieved record highs in 2017, an achievement by the industry, which is considered likely to ensure local insiders a promising start this year, or even for a longer period of time.

Market insiders noted that Taiwan's overall production of fasteners, which are mostly exported to other countries, will likely continue to see a robust growth on surging orders worldwide in the years to come, especially when the industry just finished last year with better-than-expected performance. Seeing such promising market prospects, some upstream material suppliers in the line, including Quintain Steel Co., Ltd., one of main steel mills in Taiwan; and Hai Kwang, a Taiwan-based steel maker who focuses on overseas markets, have actively adjusted their capacity allocations for their local customers, so as to firmly seize the lucrative business opportunities.

According to a company executive in the industry, Taiwan's fastener export totaled 1.596 million tons in 2017, representing a 4 percent year on year (YoY) growth, with overall value reaching US$4.3 billion (NT$126 billion) for a 13.2 percent YoY growth. The volume and value both beat all-time highs.

Wu Zong-han, general manager of Li Han Global, a professional maker of screws with special specification, said that the phenomenal growth in value of fasteners exported last year was three times as much as that in volume, which is indicative of Taiwan's fastener industry being well on its way toward high value-added manufacturing. If Taiwanese fastener manufacturers can actively explore niche markets and fend off price competition, they, mostly backed by time-tested competitive edges, will be more likely to enjoy enviable achievements that underselling rivals can hardly emulate.

Wu said, the average export price of Taiwan-made fasteners posted an 8.9 percent YoY growth to US$2.69 (NT$ 78.94) per kilogram in 2017, showing that Taiwan's fastener industry, no matter in technology or quality, is on an upward trajectory.

An executive from listed steel company said, Taiwan, with a reputation as "Fastener Kingdom" in the global supply chain, has a lot of globally well-known makers of this kind. For example, Tycoons Group Enterprise, a manufacturer of fasteners, rolled steels and wire rods which has successfully built solid footholds in the Thai market; and QST International Corp, a leading maker of high-end special fasteners and effectively tapping supply chains of foreign carmakers, both have been held in high esteem as one of the highest-profile Taiwanese suppliers in the global market for fasteners.

In the meantime, some burgeoning ones, like Li Han Global and Wei Wen, have also shown great potential to develop sustainably in the market, and already attracted several foreign customers to invest.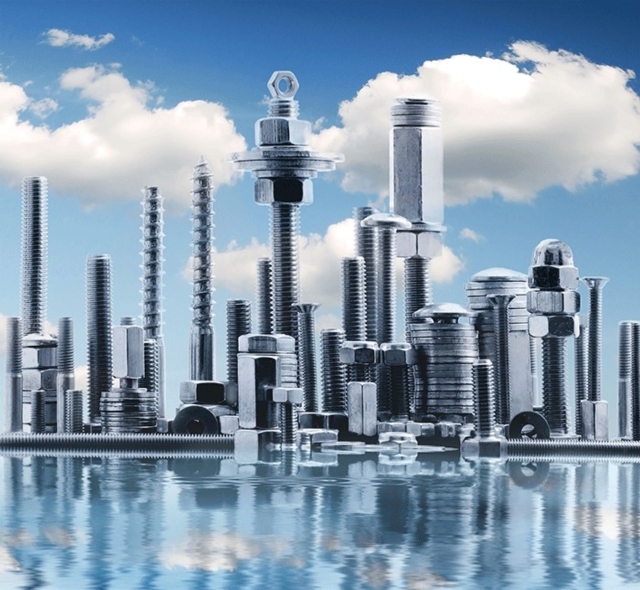 photo courtesy of jordano2000