Fostered by newly added capacity in China and Taiwan and new customers from automotive and semiconductor industries, Hiwin Technologies Corp., Taiwan's largest manufacturer of linear-motion components for precision machinery, is going to challenge annual revenue of NT$30 billion (US$1 billion) this year, according to chairman Eric Chuo.

A few days earlier, Hiwin reported its consolidated revenue of NT$2.136 billion (US$73 million) for last December, a single-month high in history and representing the 10th consecutive month of growth. According to the report, it is the first time Hiwin's single-month revenue breaks the NT$2 billion mark.

For entire 2017, Hiwin's consolidated revenue showed a 31.3 percent increase to NT$21.166 billion, a high record for all time.

After the phenomenal performance last year, Chou announced that the firm is going to challenge a goal of NT$30 billion (US$1 billion) in revenue this year, which represents a 50 percent year-on-year growth.

Chuo noted that at present, linear-motion devices and ball screw manufacturers in the global market, including Hiwin, have been forced to extend their lead time to six months to a year generally. This indicates that machine tools and precision manufacturing equipment for semiconductors and auto industries have been in short supply worldwide. Chuo forecasted that supply shortages of precision parts and components will continue until the middle of this year.

Responding to the serious shortages, Hiwin has stepped up setting up new production lines, with existing ones kept humming at factories to cater to market demands.

On another front, the company also plans to expand its plants in South Korea, Japan, and Italy, and considers raising prices of some products with comparatively low margins in its lineup.

As new customers, like Japan-based auto makers and semiconductor manufacturers, have placed considerable new orders to Hiwin, European market researchers generally hold optimism about the firm's business performance in the first half of 2018, and rate its stock "worth investing."

As for Hiwin's current operations, its new plant located in Taichung City Precision Machinery Innovation Technology Park in central Taiwan is scheduled to operate this May as a base for pre-manufacturing process of linear-motion devices and ball screws. Another one in Dapumei Precision Machinery Park in Chiayi, southern Taiwan, will begin to operate after the 2018 Lunar New Year.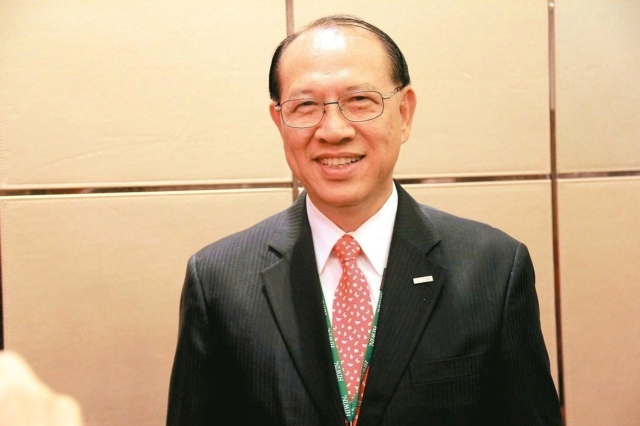 Eric Chuo, chairman of Hiwin (photographed by Jason Soong).