As the Taiwanese government has announced a vision to ban motorcycles from hitting roads starting in 2035, Horace Luke, CEO and founder of Gogoro, a Taiwan-based venture-backed company that develops and sells electric scooters and battery swapping infrastructure, noted that electric bikes and scooters have become a global trend. To boost the development of electric bikes on the island and dispel rumors stemming from the market against his company, Luke decided to open up the patents for Gogoro's battery swapping system to local electric scooter makers, in a hope of motivating more players to work on such electric transportation.

It was reported that a few days earlier, Taiwan's government has asked Taiwan China Petroleum, a state-owned petroleum, natural gas, and gasoline company in Taiwan, to set up a large number of battery swapping stations around the island, which, however, has drawn criticisms that the government is suspiciously seeking to profit Gogoro. To squelch the rumors, Horace emphasized that the company will waive all licensing and royalty fees to electric scooter makers that use Gogoro's batteries and its battery-swapping network, so as to help open wider the door for local peers to the market segment.

Also notable Gogoro is planning to transfer its technology to local manufacturers in the electric scooter field, in a bid to solicit more partners to jointly develop related technologies on the same platform and therefore step up its business deployments all over the world.

In other words, an electric scooter maker is now able to manufacture electric scooters using Gogoro's batteries and battery swapping systems, as well as electronic control system, without paying any royalty fees.

In response to Gogoro's generosity, executives from Kwang Yang Motor Co., Ltd., a Taiwanese company that manufactures motor scooters, motorcycles, and ATVs for worldwide distribution, commented that as Gogoro has yet to explain details of its plan on the waiver of licensing fees on the usage of its battery swapping system, Kwang Yang will assess if deciding to join the plan depending on further detailed information from Gogoro. At the same time, Sanyang Motor Co., Ltd., a Taiwan-based firm selling its two-wheeled products under the brand name SYM, said that it won't make any comment until seeing more details.

Horace stressed that if Gogoro can successfully attract more partners to collectively explore the fast-growing market segment, purchase and manufacturing cost of batteries for Taiwan-made electric scooters can be greatly reduced, which, in turn, will allow Taiwanese suppliers to better promote their products in the global market.

Shrugging off skepticism from local counterparts about its devotion to the development of electric scooters, Horace insists that Gogoro, over the past two and a half years, has gradually changed city life in Taiwan while inspiring the domestic two-wheeled vehicle industry to innovate, all with its electric scooters.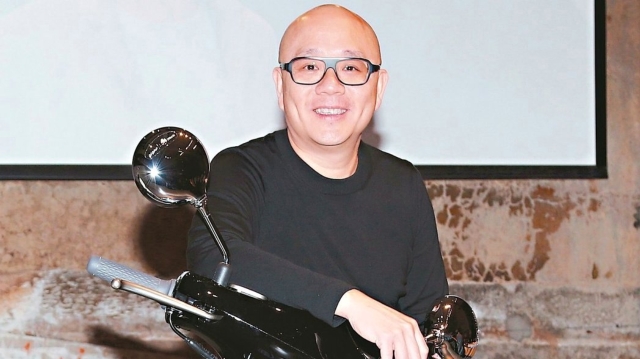 Horace Luke, CEO and founder of Gogoro (photo provided by UDN.com)