In light of the increasingly busy global machine tool industry, several institutional investors from domestic and abroad have rated a couple of Taiwanese machine tool makers and upstream suppliers of parts and components "worth buying", indicating that Taiwan's machinery industry is expected to enjoy a prosperous future in the years to come.

Lu-Ming Liao, vice president of Sinopac Futures, a top-3 broker in TAIEX Futures & Options, note that Taiwan's machine tool supply chain can be basically divided into two sections: one providing machinery, and the other supplying core components, like linear guides, ball screws, pneumatic parts and etc.

Responding to continuously rising labor cost and manufacturing jobs returning to the U.S., ever more manufacturing companies, which understand that an automated factory has become an inevitable trend, have moved to automate their factories, and triggered considerable demands for the said core parts.

First Securities Investment Trust Co., Ltd., the third investment trust company established in Taiwan, said that thanks mainly to fast-growing global demands for automation equipment, especially robotic arms, the three key components, namely linear guides, ball screws, pneumatic parts, have been selling like hot cakes. For instance, global shipment of industrial robots totaled around 300,000 units in 2017, and is expected to reach 500,000 units by 2020. Noteworthily, China, with an aim to boost its presence in the smart manufacturing industry, absorbed about 40 percent of the robots supplied in the year.

On another front, although Japan has been serving as a major exporting country of key components for automation for a long period of time, Japanese suppliers have tended to channel their products to the domestic market over the past few years in spite of strong demands outside the country. Failing to procure those precision components from Japan, overseas buyers from Europe, the U.S., and China have gradually turned to Taiwan. Thus, market observers believe Taiwanese suppliers have generally profited from the transition.

On the transition, stock prices of several Taiwanese machinery companies listed in the TAIEX, like Chieftek Precision Co., Ltd., a professional linear motion components and maker headquartered in Taiwan; HIWIN Technologies Corp., Taiwan's largest manufacturer of linear-motion devices; Ace Pillar Co., Ltd., a provider of automatic mechatronics components and a veteran manufacturer of various valves, have steadily grown over the past months. They are expected to remain on upward trends in the long run.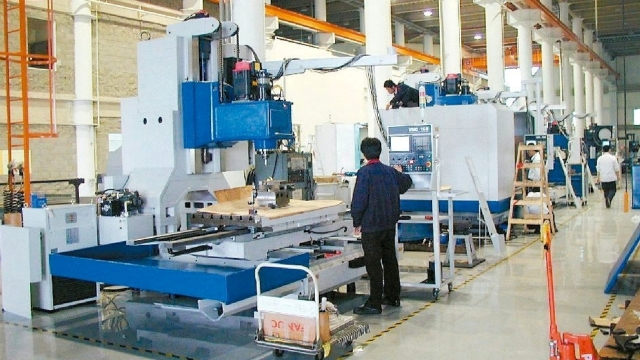 photo provided by EDN.com