To emulate its success achieved in Berlin and Paris, Gogoro, a Taiwan-based venture-backed company that develops and sells electric scooters and battery swapping infrastructure, plans to expand its eScooter-sharing network in Spain and Japan, in a bid to achieve a more comprehensive sharing network for global users.

Spain, as the third European country for Gogoro's network expanding program, is forecasted to see more than a hundred Gogoro 2 series scooters hit roads in Madrid this summer. Plus with the scooters to be provided under GoShare program soon in Ishigaki Island, a Japanese island west of Okinawa Hontō and the second-largest island of the Yaeyama Island group, Gogoro will have a total of over 4,000 units of its smart scooters in operation overseas.

Horace Luke, CEO and founder of Gogoro, noted that an electric vehicles (EV) has become a global trend. Through cooperation with COUP, a subsidiary of Bosch, a German multinational engineering and electronics company, Gogoro has effectively triggered a wave of e-scooters in Paris and Berlin. And this year, backed by COUP and Sumitomo Corporation, a Japan-based diversified global corporation, Gogoro will be capable of promoting the concept of sustainable energy to more areas, and providing more compressive traffic solutions to more cities

This February, Gogoro is scheduled to kick off its eScooter-sharing network operation plan and set up four battery swap stations in Ishigaki Island, to provide local users sufficient energy to circle around the island with its e-scooter. Noteworthily, Gogoro will be the first firm to provide the local citizens and tourists the innovative transportation way with battery swapping services.

In Madrid, users will able to park Gogoro's e-scooters in the parking area designated by COUP. Anyone who has come of age with Class B driving license or international license will be able to enjoy the e-Scooter services provided by COUP and Gogoro.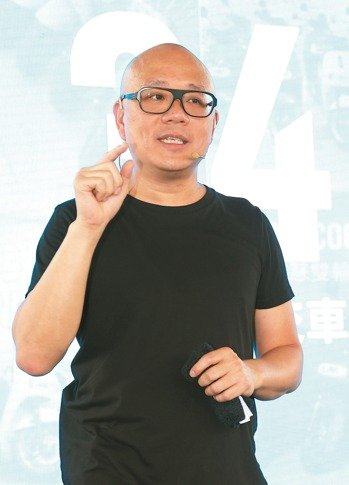 Horace Luke, CEO and founder of Gogoro (photo provided by UDN.com).