Aiming to assist Taiwanese electric vehicle (EV) makers to build a solid ground in the global market, Taiwan External Trade Development Council (TAITRA), a Taiwanese semi-official export promoter, initiated the founding of Taiwan Electric Vehicle Alliance (TEVA), and has received positive response from local companies which have a shared goal of boosting Taiwan's presence in the global EV supply chain.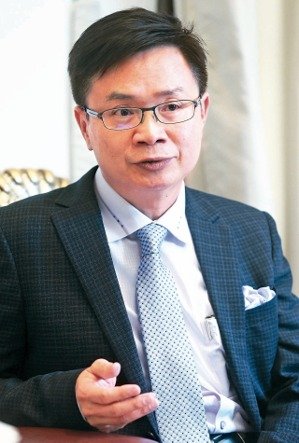 James Chih-Fang Huang, chairman of TAITRA (photo provided by CENS.com).
At the founding ceremony of TEVA held by TAITRA earlier, over 30 globally well-known Taiwanese care and motorcycle markers to join the alliance were present, including Gogoro Inc., a Taiwan-based venture-backed company that develops and sells electric scooters and battery swapping infrastructure; Sanyang Motor Co., Ltd., a firm selling its two-wheeled vehicles under the brand name SYM; Kwang Yang Motor Co, Ltd., a company that manufactures motor scooters, motorcycles, and ATVs for worldwide distribution; Aeon Motor, an international ATV distributor; and China Motor Corporation, a major commercial vehicle maker.
James Chih-Fang Huang, chairman of TAITRA, noted during the ceremony that Taiwan's EV makers, with a shared objective of turning the island into the "kingdom of EV", will collectively explore overseas markets as a team.
Seeing emerging markets as the alliance's springboard to the world, TAITRA will lead a delegation of alliance members to New Delhi during the 2018 Taiwan Expo in India.
As the alliance is an open platform and focuses mainly on fast-growing markets in South and Southeast Asia like India, Huang looks forward to witnessing more Taiwanese firms from related industries tap the synergies to compete collectively against major players in the global market for EVs.
On another front, Huang said that many industrialized countries like Germany, France, U.K., Norway, China and India all have planned to ban gasoline vehicles from hitting roads by 2030 or 2040.
To keep in tune with the international trends, the Taiwan government has mapped out a timeline for its plan as well: by 2030, all bus and official state cars in Taiwan will be replaced with electric models; by 2035, all motorcycles and scooters to hit the domestic market must be electric-powered; and by 2040, all new cars must be electric models.
Huang emphasized that Taiwan's EV industry, which is capable of providing battery cells, battery management systems, motors, electric scooters, rotaries, reduction gear sets, transmission systems, power controls and even motorcycles, has already possessed international competitive advantages.
Bolstered by a comprehensive supply chain, TEVA has tremendous potential to attract more professional global buyers around the world, to make Taiwan-made products more sought-after in the global market, said TAITRA.