To explore the great potential of ICs applied in automobiles and secure sustainable development, Mediatek Inc., a Taiwanese fabless semiconductor company, has decided to carry out an organization restructuring plan, to pave the way for itself to better tap the lucrative market segment.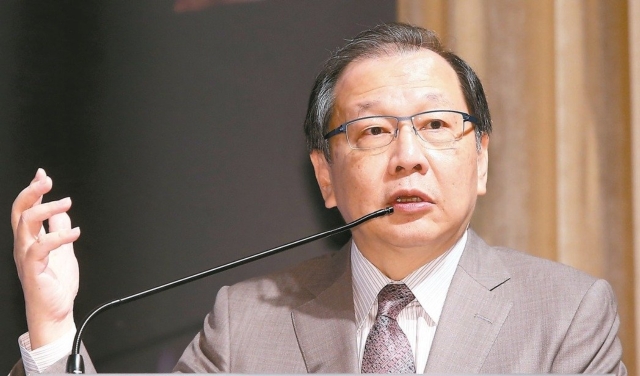 Rick Tsai, CEO of Mediatek (photo provided by EDN.com).
A market insider noted, Rick Tsai, the newly installed CEO of Mediatek, who used to be the chairman of Chunghwa Telecom, the biggest telecom company by size in Taiwan, will kick off the plan this month.
Recently, Tsai has reorganized Mediatek's business division, The Home Business Group (HBG), and renamed it: Intelligent Business Group (Intelligent BG). In the meantime, the group's R&D team for the auto products of the group will be promoted as an independent business unit in Mediatek.
It is reported that the firm's two corporate vice presidents, Jerry Yu, and JC Hsu, will take office of the Intelligent BG as the president and the deputy president.
Jerry Yu will be in charge of promoting the firm's ICs applied in multimedia and internet, while JC Hsu will be responsible for the R&D of new products for automotive application, and televisions incorporated with artificial intelligence (AI).
A market observer noted, Mediatek's decision to promote the R&D team for auto products as a formal business unit is a worth-noting change to the company, because it suggests that the firm has place heavier emphasis on the business in a hope of the business unit to generate revenue for the Mediatek independently.
While restructuring its organization, Mediatek has also launched its newest telematic platform, Autus, which integrates In-Vehicle Infotainment system, millimeter-wave radar solution, and advanced driver assistance systems, as the firm's ace in the hole in exploring the global market for automotive telematics.
With the integrated innovative sensor technologies, traffic safety systems and autonomous driving function, Autus will be the telematic platform that can fulfill the requirements of Internet of Vehicles (IoV), MediaTek noted.