Mainly on the popularization of mobile Internet around the world as well as slumping prices of internet components, application of data analysis is rising to become the key element in the development of the smart manufacturing industry, with some market researchers predicting market size of smart manufacturing to reach US$250 billion this year.

To achieve smart manufacturing, ever more manufacturing companies worldwide have been introducing advanced machine equipment enabled by Internet of Things (IoT) in their factories.

In light of the trend, Market Intelligence & Consulting Institute (MIC) forecasted that the number of smart manufacturing plants in the world will continue to surge at an annual growth rate of 10 percent in the years to come.

By 2018, production value by the global smart manufacturing industry will surpass US$250 billion (NT$731 billion), while industrial robots and automatic manufacturing equipment will together account for over 90 percent of the total, the institute estimated.

The continued global economic growth over the past few years is regarded as one of main factors that have motivated manufacturing companies to increase their capital expenditures. Meanwhile, steady rise in labor costs in most of the countries in the world has also forced them to raise investments in automatic machinery.

Plus, since the U.S. began to promote the reindustrialization and encourage the return of manufacturing jobs in 2009, world's major industrialized countries have launched related programs that involve the utilization of Information and Communication Technology (ICT), in hopes of boosting value-added of domestic manufacturing industries through integrating resources from different fields.

It is safe to say that the said trends have lit up the fourth industrial revolution, with the global manufacturing industry hailing the advent of a new era of smart manufacturing.

In 2013, Germany came up with the concept of Industrial 4.0 at Hanover Fair, one of the world's largest industrial trade fairs held in the country, explaining that by taking advantage of IoT, factories will be able to learn and figure out the most effective way to produce products, and hence evolve into the so-called "Smart Factory."

Worth mentioning is that the rise of Industrial 4.0 has triggered a new boom in the sector of industrial computers, as such products are absolutely necessary in industrial automation.

With capability to lower manufacturing costs and enhance productivity, application of IoT in manufacturing activities will undoubtedly change the manufacturing industry's business models, and, in turn, spur more market demands for industrial computers.

CTBC Financial Holding Co., Ltd., a holding company principally engaged in the finance industry, noted that benefiting from the emergence of IoT and Industrial 4.0, market value of industrial computers will climb steadily in the future.

On another front, IHS, an industrial research institute, said that the global market for industrial computers will show an annual compound growth rate of 6 percent during 2014-2019, and reach US$4.3 billion (NT$125 billion) by 2019.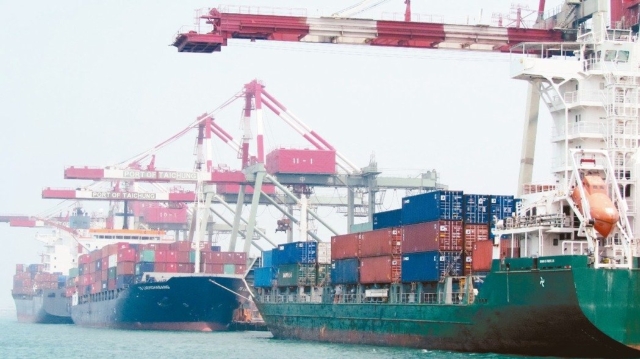 photo provided by UDN.com