Benefiting from the electric vehicle (EV) trend, Hota Industrial Mfg. Co., Ltd., one of the largest precision auto transmission component makers by size in the global market, has witnessed a flood of contract orders for reduction gearboxes for use in EVs. With the new orders, Hota is very likely to see a rosy future in the coming years.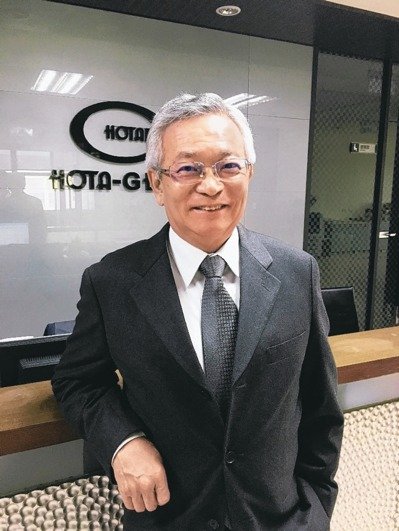 David Shen, Chairman of Hota (photo provided by EDN.com)
For the first two months of 2018, Hota reported consolidated revenue of NT$1.137 billion (US$38.82 million) for the strongest year-on-year expansion for all time. It is estimated that Hota's sales revenue in Mar., thanks mainly to deferred shipments and the new orders, will continue to increase to bring its Q1 revenue to a record high.
In addition, Hota has confirmed new orders from two globally known carmakers located in North America, and Europe respectively. Starting in 2019, Hota will have to fill the orders for reduction gearboxes for 800,000 cars, which are much higher than the already existing orders from EV plants. Meanwhile, the company is in negotiations with 12 more automakers for cooperation. It is safe to say that the firm's prospect is relatively promising.
To satisfy new customers, Hota has been continuously raising its capacity by expanding manufacturing plants. The newly established fifth, sixth and seventh intelligent production lines at Hota's Factory 1 located in the Dapumei Intelligent Industrial Park have been certified by its customers and are scheduled to start operating this Mar.
In other words, all of the seven intelligent production lines of the said plant have become operational at present, to fill overwhelming new orders from customers all over the world.