In light of stagnant growth of the smartphone market in China, gradual changes in customers buying behaviors and continuous evolution of smartphones, market observers forecasted that in the future, demands for low-to-middle-end models will play as main growth engines for nowadays smartphone manufacturers.

Dampened by China's anemic smartphone market, output of the global smartphone industry in the final quarter of 2017 showed a slump of 13.8 percent year on year, or a lackluster increase of only 2.1 percent quarter on quarter, a result not as good as expected, noted by International Data Corporation (IDC), a premier global provider of market intelligence and advises.

But encouragingly some Taiwanese companies still scored impressive performance in 2017. In the fourth season last year, for instance, Hon Hai Precision Industry Co., Ltd., the world's largest EMS (electronic manufacturing service) provider by size, benefited from surging demands for iPhone and therefore unseated Samsung, the global smartphone manufacturing tycoon headquartered in South Korea, as the largest assembler in the global smartphone industry.

Meanwhile, Pegatron Corp, a Taiwanese tech firm, advanced to the third place in the world's top 10 smartphone assembler rankings for the year thanks mainly to soaring contract orders for iPhone 7 and iPhone 8. And the Chinese smartphone brands namely OPPO and Vivo ranked No.4 and No.5, respectively.

Noteworthily, Inventec, a Taiwan-based technology company, rode on the rising sales of Xiaomi Mi, a high-end, Android smartphone produced by the Chinese tech firm, Xiaomi Inc., and occupied the seventh spot in the rankings.

However, when it comes to overall business performance of each firm mentioned above in 2017, Samsung still left all the competitors behind as the top performing company in the line, while Hon Hai ranked No.2 and Pegatron ranked No.5.

Sean Kao, research manager of Worldwide Assembly Research Segment of IDC, noted that Chinese smartphone makers are actively developing its products with high screen-to-body ratio. As product specification continues to change, multiple smartphone makers are striving to clear its inventory while launching new products conservatively. Also notable is that parts suppliers, in order to meet demands for customized parts, also changed supplying strategies without preparing stockpile inventories of smartphone parts until the Lunar New Year.

Kao said, due to the long replacement cycle and absence of subsidies, China's domestic market for smartphone has suffered from the weak demands.

Looking at the development of smartphone industry in 2018, IDC estimated that no significant growth will appear until the low-end products are launched in the second season. Besides, while steadily growing market demands in emerging countries are expected to lead growth of global smartphone shipments, smartphone makers will be forced to focus more on the market segments for low-to-middle-end models.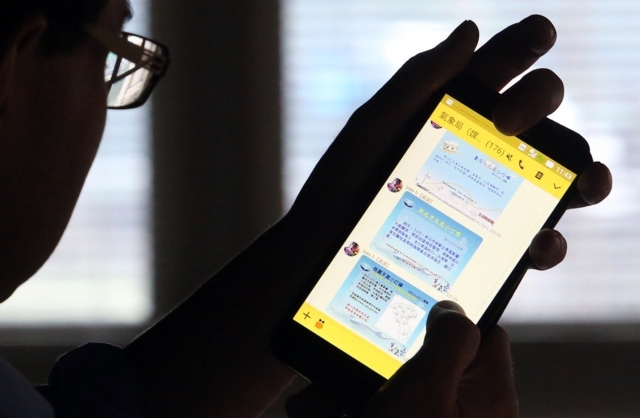 It is estimated that no significant growth will appear until the low-end products are launched in the second season. (photo provided by UDN.com)