As diodes are widely applied in automobiles, many Taiwanese suppliers who have zeroed in on the market segment are expected benefit from the trend to witness significant sales growth.

In light of comparatively high gross profits of diodes for automotive applications, several manufacturers, including Taiwan Semiconductor (TSC), a Taiwan-based semiconductor supplier; PANJIT International Inc., a firm that mainly supplies diodes, semiconductors and related products; and Eris Technology Corporation, an ODM (original design manufacturer) providing a variety of support services to design, manufacturing, and after-marketing services for diode products, have actively explored the segment.

Writing off impairment losses of its subsidiary, PANJIT is believed to have turned unprofitable last year. However, thanks to continuously increasing prices of its diode products, the firm is very likely to turn red ink into black this year. In addition, apart from diode application in PCs, consumable electronics and industrial controls, PANJIT is actively tapping the segment for automotive applications. By now, 10 percent of the firm's sales are attributable to its products for such applications, and the contribution rate, according to market insiders, will increase to 13 percent to 15 percent before long.

On another front, Eris has also seen its efforts on tapping diode's application in automobiles pay off. The firm's products have been increasingly applied in power windows, supplementary restraint systems, instrument panels, head-up displays and other in-car devices. Last year, Eris sold 70 million automotive diodes. The figure is expected to double to 150 million this year, when sales of such diodes will increase to account for around five percent of its total revenue.

Meanwhile, market insiders also hold optimism about business performance of Taiwan Semiconductor Company in the short term. So far, the firm has set up many production lines for diodes and related products for automotive application. Last year, such products, covering electronic control units (ECU), car chargers/off-board converters, switches, and solutions to signal end protection, contributed 20 percent to the firm's total revenue as its second-largest product category only next to power products.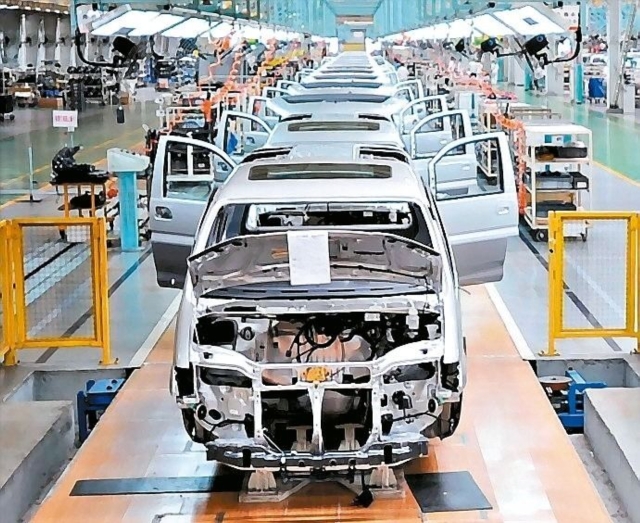 Diodes are widely applied in automobiles, hence benefiting many Taiwanese suppliers who have zeroed in on the market segment. (photo provided by UDN.com)