During his election victory speech after being re-elected chairman of Taiwan Association of Machinery Industry (TAMI) on March 22, Alex Ko expressed his optimism about the development of the Taiwanese machinery industry, and forecast production value of the domestic smart manufacturing sector to top NT$2 trillion in the near future.

After scoring impressive output value of NT$1.1 trillion (US$37 billion), the machinery industry in Taiwan is likely to continue to witness a growth of 10 percent in annual output of NT$1.2 trillion (US$41 billion) this year, to remain one of Taiwan's "trillion industries" this year, noted by Ko.

Ko indicted that it took 72 years for the industry to reach the output value mark of NT$1 trillion (US$34 billion). In the next phase of the industry's growth, smart manufacturing, which relies on the use of advanced, fully automatic and AI-controlled machines, will be key to reaching its NT$2 trillion milestone.

In other words, smart manufacturing and smart machines will serve as the two main engines for Taiwan's machinery industry to attain the lofty goal.

Noteworthily, TAMI plans to publish its smart machine white paper this May as a blueprint for the development of smart machines in Taiwan. It is expected that value of the industry will grow at a pace of 5-10 percent annually, and hit NT$2 trillion (US$68 billion) within 10 years.

At a time when China's demands for automation solutions are turning increasingly strong while ever more manufacturing jobs are returning to the U.S., along with steady growths of economies in Europe, Japan, and South Korea, as well as continuously growing market demands for higher-end products in Southeast Asia, Ko stated that Taiwan's machinery industry will see a rosy future in the years to come.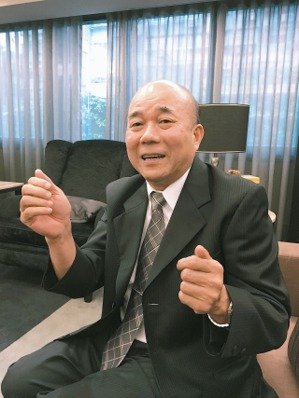 Alex Ko, Chairman of TAMI. (photo provided by UDN.com)