In response to the rise of smart medical treatment, Onyx Healthcare Inc., a professional Medical IT company and a subsidiary of AsusTek Computer Inc., a Taiwanese multinational computer and phone hardware and electronics company, has announced to cooperate with Melten Connected Healthcare Inc. to gain an early foothold in the market segment.

Onyx noted that Melten, a globally leading company in the provision of professional solutions to smart ward, has actively explored the market segment for smart healthcare. Drawing on its well-established research team and abundant resources, the company is capable of providing comprehensive solutions to intelligent medical treatment to meet the needs of the healthcare industry.

For instance, the firm has managed to integrate the scattered medical treatment information in hospitals around the island with Healthcare Information System (HIS), and Nursing Information System (NIS) that can automatically connect and upload the physical conditions of patients.

The solution effectively enhances the efficiency of clinical procedures, while allowing doctors to use the data to make more precise medical decisions.

Holding optimism about the future development of the smart healthcare industry, Onyx plans to establish a smart healthcare ecosphere through taking advantage of software developing capability of Melten and the medical-caliber computer manufacturing ability of Onyx.

A market insider noted, Melton has successfully introduced its solution to Fu Jen Catholic University Hospital, Hualien Tzu Chi Hospital, and Cancer Research Center of National Taiwan University Hospital.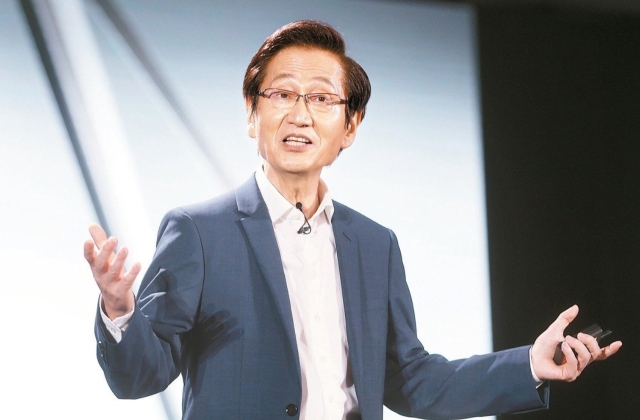 Jonney Shin, chairman of ASUSTek. (photo provided by UDN.com)
Onyx said, this year, in addition to working with its partners in China to expand the Chinese market, Melton will also venture into the market in Europe and the U.S., to further expand its business.