■ Tsai Yao-chang

On-Spring Industrial Co., Ltd. is a business specialized in fasteners. Its waterproof covers, featured in this year's Kaohsiung International Fastener Show, have received high praises from buyers throughout the world.

Ms. Julie Chu, who is mainly responsible for corporate marketing, said that what makes the product special is its superior adhesion which leads to highly-efficient waterproofing. Its diameter ranges from 5 to 550 mm (25 in), which is sufficient for regular homes and industrial factories. It can be installed easily by professionals or the users themselves. The product has also acquired the utility model patent of Taiwan. The product has been recognized by both foreign and domestic buyers, and more orders are being placed each year.

On-Spring Industrial strives for excellence upon excellence, and pays special attention to product stability during processing in order to maintain high quality. With the help of professional R&D and technical personnel, continuous innovation in the fine details and specifications of product design and manufacturing became possible. Material, functions and costs then become more competitive in the market. User and market demands are satisfied, in addition to environmental friendliness, safety and endurance.

Please contact on.spring@msa.hinet.net or dial 886-7-619-5200 for more information.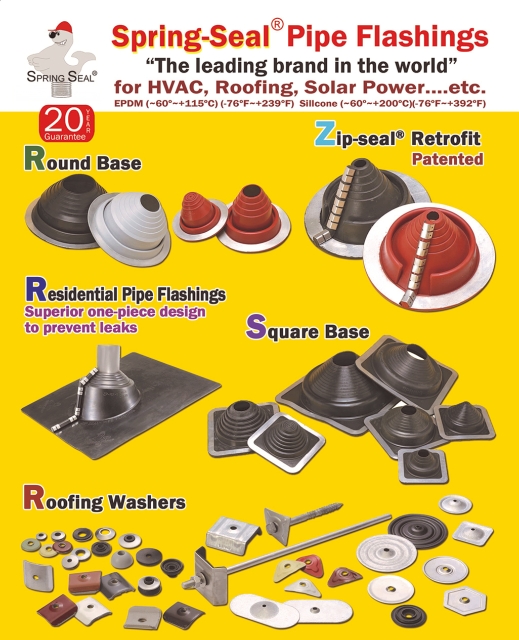 On-Spring can provide various products to meet customers' requirements. (Photo courtesy of On-Spring)