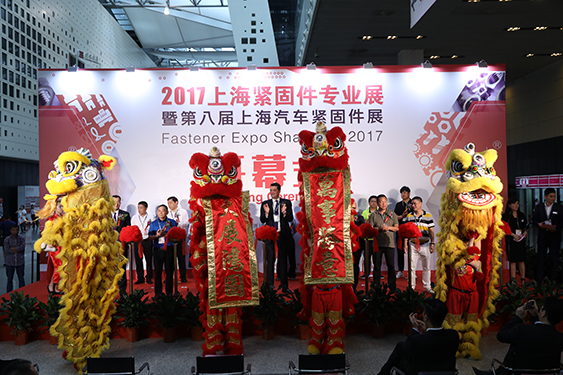 Fastener Expo Shanghai 2018
--Asia's Leading Trade Fair for Fastener Industry
•Date:June 20-22, 2018
•Venue:National Exhibition & Convention Center (Shanghai)
•Organizers:ITE Asia Exhibitions Limited
Shanghai ITE Ebseek Exhibition Co.,Ltd.
•Official Media:www.chinafastener.com
•Exhibition Website:http://shen.fastenerexpo.cn/
Exhibition Introduction:
Exhibitor number: around 800
Visitor number: more than 28,000 professional visitors
Total area: 60,000 sqm
Background:
With the adjustment and transformation of the industrial structure gaining momentum in China, China's fastener industry currently presents both opportunity as well as challenge. At the forefront of industry development, Fastener Expo Shanghai, Asia's largest and the world's most influential trade show in fastener industry, has not only been catering to emerging markets in China and abroad, but also providing an excellent platform for fastener suppliers from worldwide to gain access to these regions.
From June 20 to 22, 2018, National Exhibition & Convention Center (Shanghai) will be hosting Fastener Expo Shanghai 2018, events co-sponsored by ITE Asia Exhibitions Limited (a subsidiary of the ITE Group) and Shanghai ITE Ebseek Exhibition Co., Ltd. Themes such as "advanced manufacturing", "high-tech materials" and "close link to
End-user" are to be the main focus, with the aim to drive the next take-off of the fastener industry.
Scope of Exhibits:
 Fastener and Fixing
Including Standard fasteners, Non-standard fasteners, Stamping and lathe parts, various fasteners for specific applications;
 Fastener Manufacturing Equipment
Including Fastener manufacturing equipment, fastener materials, molds and consumables, testing equipment, packaging equipment and other related production technology and equipment.
Review of Fastener Expo 2017
742 exhibitors coming from 13 countries / regions including Belgium, France, Germany, Israel, Italy, Japan, South Korea, Netherland, UK, USA, China, Hong Kong and Taiwan region.
Theme Zones:
•Taiwan Group Pavilion
•Haiyan Group Pavilion
•Jiashan Group Pavilion
•Pinghu Group Pavilion
•Automotive Fastener Pavilion
•Stainless-steel Fastener Pavilion
Parts of the Exhibitors:
Jagular Industry Ltd., Taiwan
Zhejiang Dongrui Machinery Industry Co.,Ltd.
Suzhou Jinyuan Fastener Co., Ltd.
SRC METAL (Shanghai) Co., Ltd.
Shanghai Changbiao Hardware Mechanical Co.,Ltd.
Anchor Fasteners Industrial Co.,Ltd.
Zhejiang Sanlin Metals Products Co.,Ltd.
Haiyan Hongmao Hardware Products Co., Ltd.
Wenzhou Fengding Fastener Manu. Co., Ltd.
Dongguan KAO-MENG Machinery Co.,Ltd.
Ningbo Swikuo Machinery Co.,Ltd.
Changshu standard factory
Suzhou YNK Fastener Co., Ltd.
RIVET Precision Hardware Manufacturing Co., Ltd.
Carlo Salvi
Fischer Instrumentation Ltd. 
Hiayan Jingbeeing Metal Products Co.,Ltd.
Tainan Chinchang Electrical Co., Ltd.
Jia Shan San Yung Electric Furnace Industry Co., Ltd.
SUMON Industrial (Jiashan) Co., Ltd.
Tainan Chinchang Electrical Co., Ltd.
Jiashan Sanyung Electric Furnace Industry Co., Ltd.
Suzhou New Best Wire Tech Co., Ltd.
Wuxi Aotian Steel Wire Products Co.,Ltd.……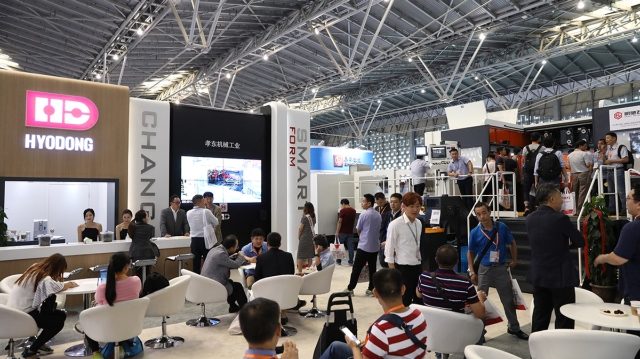 Parts of the Onsite Conference & Activities :
1. Face to Face ChinaFastener Purchasing Meeting
2. China Fastener Summit
3. High performance fastener in typical mounting applications
4. Latest development in vehicle light weight designing
5. Solutions for fastener installation fault and malfunction
6. Latest surface finishing treatments and its impact on the properties of fasteners
7. New bolt loosen prevention technique in transmission and distribution tower construction
8. Computer aid engineering simulation technology in fastener heat treatment
9. Bearing capacity of new chemical anchor bolt and its application in construction
10. Anti-seismic fastener and its application in high building construction
Online pre-registration Benefits:
 Have the chance to upgrade as VIP
 No need for queuing
 1 Free Show Catalogue
 Participate in all concurrent events
 Get an exhibition souvenir
Link: http://shen.fastenerexpo.cn/site/viewer06
Contact us:
ITE Asia Exhibitions Limited、Shanghai ITE Ebseek Exhibition Co.,Ltd.
Mrs:Wendy Wei
TEL:+86 21-6180 6789 ext 860
Email:Wendy.wei@ite-asia.com
Link: http://shen.fastenerexpo.cn/site/viewer06