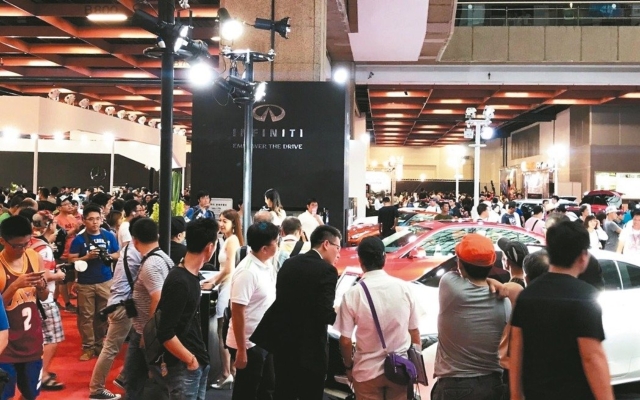 Taiwan's new-car sales during January-April neared 150,000 units (photo curtesy of UDN.com).
Despite a couple of negative factors, including fewer working days during the first quarter of this year and an increasing political uncertainty brought by the upcoming municipal elections in November, Taiwan's new-car market still finished the first four months of 2018 with better-than-expected performance, making local insiders, most of who have been worried about a market downturn, heave a sigh of relief.
Based on the number of license plates issued by Ministry of Transportation and Communications (MOTC) for new vehicles on roads between January and April, which excluded those with a gross weight of 3.5 tonnes and above, new-car sales in the domestic market totaled 148,619 units, up 4.9 percent from the same period of last year.
The encouraging growth is regarded as a good omen for a continued expansion of the market in the remainder of the year, especially at a time when it still has two high seasons to come—throughout the May and July season before the Ghost Month (the seventh month of a lunar year in the Taiwanese folklore) and during the year-end sales season. Hopefully, auto sales for the whole year will exceed 450,000 units, the goal that the corresponding figure last year was just shy of.
Among the top 10 car brands in Taiwan's new-car market, Toyota (and its sub-brand: Lexus) scored sales of 42,263 units and a market share of 28.4 percent as the largest during the span, trailed by Mitsubishi and Honda, which came second and third, respectively, with a share of 11.6 and 8.9 percent. Noteworthy is that Honda chalked up a stronger growth of 29.3 percent than that by any of the others in the top-10 rankings, thanks largely to the locally hot-selling SUV (sport utility vehicle) model: CR-V.
In the meantime, Nissan with its luxury sedan brand Infiniti ranked No.4 with a market share of 8.4 percent, while Mercedes-Benz filled the fifth spot with a 6.7 percent share. The remaining brands in the rankings were Mazda, Ford, BMW, Luxgen and Volkswagen, most of whom witnessed robust sales growth between January and April.
Top 10 Auto Brands in Taiwan's New-car Market during Jan.-Apr., 2018
Ranking Brand Sales Market Share YoY Growth Rate
1 Toyota/Lexus 42,263 28.4% 3.2%
2 Mitsubishi/CMC 17,301 11.6% 4.3%
3 Honda 13,173 8.9% 29.3%
4 Nissan/Infiniti 12,521 8.4% -18.5%
5 Mercedes-Benz 10,000 6.7% 8.6%
6 Mazda 7,083 4.8% 14.3%
7 Ford 6,528 4.4% 1.0%
8 BMW 5,236 3.5% -12.8%
9 Luxgen 5,206 3.5% 7.9%
10 Volkswagen 5,105 3.4% 5.1%
Total 148,619 100.0% 4.9%
Source: MOTC, and compiled by www.autonet.com.tw
On another front, among the leading auto brand in the upscale sedan market segment was Mercedes-Benz, which tallied 10,000 units in sales during the said span for an 8.6 percent increase over a year ago. The sale figure for the first four months of this year attests to the growing preference of Taiwanese people for luxury vehicles with the three-pointed star logo, given that the brand just finished the entire year 2017 with sales of some 28,000 units. With a couple of new vehicle models to arrive in the market during the second half of this year, including redesigned A-Class, C-Class and CLS and other luxury SUVs, the brand is expected to continue to blow away the competition in the local market segment for upscale vehicles.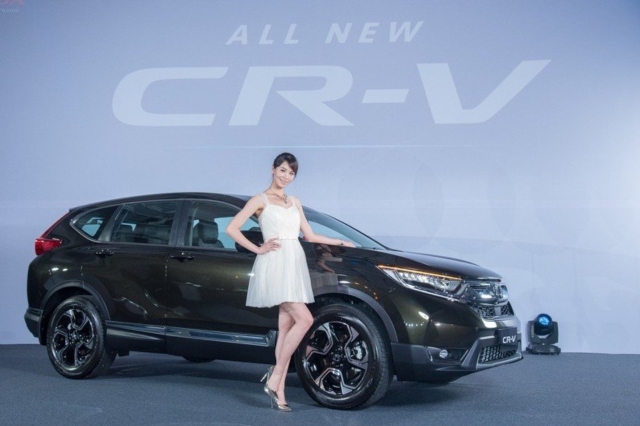 SUVs are increasingly popular with local consumers, and deemed by major brands as their growth drives in the Taiwanese market (photo courtesy of UDN.com).
Imported Vehicles Continue to Increase
An interesting observation of the overall new-car sales is that local consumer demand for imported vehicles remains on a steady uptrend for sure, as sales of such vehicles between January and April stood at 63,943 units, further driving the ratio of imported vehicles to domestically assembled models to the level of 43:57 as a result.
From the perspective of prices, the line between locally assembled vehicles and imported vehicles in the Taiwanese market has become much more blurred since the island formally joined the WTO (World Trade Organization) in 2002, before which domestically manufactured vehicles once occupied a dominant market share of as high as over 80 percent. For the reason, Taiwanese consumers have increasingly preferred imported vehicles rather than models made on the island.
Despite its sustained expansion, the market segment for imported vehicles is dominated largely by major brands. Statistics compiled by the website AutoNet.com show that of the total sales in the period of January and April, 33,488 units were from the four highest-ranked brands, namely Toyota, Mercedez-Benz, Mazda and Lexus, in the top seven rankings, together commanding a share of 52.4 percent.
In the competitive landscape, players relying on SUVs or CUVs (crossover utility vehicles) are more likely to gain a solid ground than those betting on sedans. Striking examples are Subaru and Skoda, which posted sales of 2,720 and 2,375 units, respectively, during January-April, for a phenomenal year-on-year growth of 44.9 and 23.9 percent, with the former's Forester gradually chipping away at the market share by locally assembled SUVs, and the latter's Kodiaq even emerging as the most popular seven-seater SUV model in the Taiwanese market.
Major brands have been aware of the importance of SUVs as the mainstream in the Taiwanese market for imported vehicles, profiting significantly from such vehicle models. For instance, while Toyota has enjoyed steady income from RAV4, Mazda has also gained steam mainly from its CX-3, CX-5 and CX-9, not to mention Honda, whose city recreational vehicle model CR-V has served as the main growth engine for its sales in the Taiwanese auto market.
Top 7 Auto Brands in Taiwan's Imported Vehicle Market Segment during Jan.-Apr., 2018
Ranking Brand Sales Market Share YoY Growth Rate
1 Toyota 10,354 1.62% 5.5%
2 Mitsubishi 10,000 15.6% 8.6%
3 Mazda 7,083 11.1% 14.3%
4 Lexus 6,051 9.5% 45.5%
5 BMW 5,236 8.2% -12.8%
6 Volkswagen 5,105 8.0% 5.1%
7 Suzuki 3,391 5.3% 32.7%
Total 63,943 100.0% 13.9%
Source: MOTC, and compiled by www.autonet.com.tw