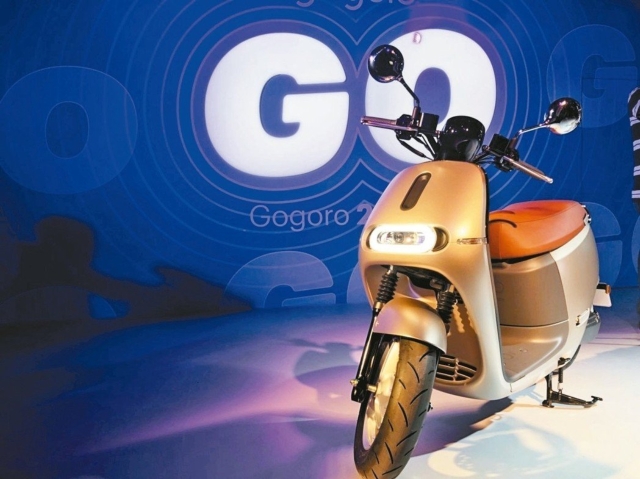 Gogoro has just announced its newest electric scooter models, Gogoro S2 and Gogoro 2 Delight, both tailored to Taiwanese young adults with relatively affordable prices (photo courtesy of Gogoro).
With ever more competitors jumping on the electric-scooter bandwagon by working on production and promotion of their models in the Taiwanese market, Gogoro Inc., a Taiwan-based, globally prestigious branded supplier of this kind, continues to lead the market segment on the island, thanks partly to its high street cred.
Following years of development, Gogoro has scored cumulative e-scooter sales of more than 70,000 units as the largest brand in the Taiwanese market so far, leaving in the dust the runner-up China Motor Corp. (CMC), a local automobile maker, who has tallied some 50,000 units in its accumulated e-scooter sales.
In response to the policy announced by the Taiwanese government to replace all the existing scooters on roads with electric models by 2035, Taiwan's main motorcycle and scooter makers have moved to step up business deployments in the promising market segment, to trigger a new round of competition in the years ahead.
In an era of electric scooters, Gogoro appears to have a good reason to shrug off the looming rivalry from CMC and newcomers, not just because of the huge prestige it has enjoyed in overseas markets, especially in Europe, but also because of its high acceptance among Taiwanese young people.
Many results of online surveys show that nearly 55 percent of young people polled will buy Gogoro's electric scooters as the first powered two-wheeled vehicles in their lifetimes when they are of an age to get a scooter license in Taiwan. The overwhelming acceptance by local young adults has contributed to Gogoro's bellwether status in Taiwan's electric scooter market, where the brand had witnessed its annual sales explosively soar by 300 percent within only three years since its first product launch.
Perhaps conscious of the well-established street cred, Gogoro launched just a few days ago two new models, namely Gogoro S2 and Gogoro 2 Delight, both targeted at young adults with relatively affordable prices.
However, Gogoro opines that its current achievement in the e-scooter business should be attributed largely to its extensive battery-swapping infrastructure. At present, the brand has set up over 560 batter-swapping stations around the island, and such a large number of stations allow a Gogoro rider to travel from Taiwan's northernmost city to the southernmost county without worry about a drained battery.
By the end of this year, Gogoro will start up its battery-swapping stations in the eastern region of Taiwan, while significantly enhancing the density of such stations in bustling cities. As its ultimate goal, the brand aims to set up one station per kilometer in each of Taiwan's major six metropolises.