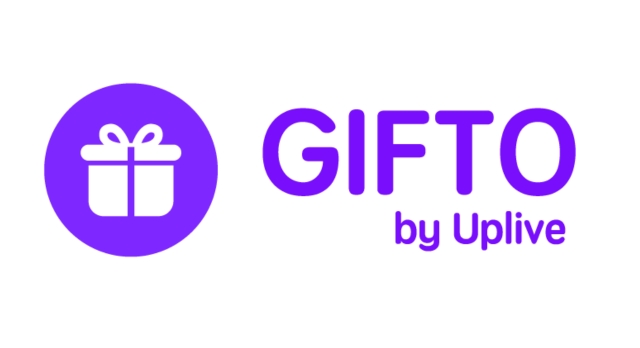 (photo courtesy of GIFTO)
GIFTO is proud to announce that over 500,000 users now utilise its proprietary e-wallet within its Uplive live streaming app as well as on the Ethereum blockchain. This figure includes over 396,922 users in Uplive who are actively using the wallet to hold their GTO (Gifto tokens) off-chain. These users can send GTO gifts to broadcasters on the platform instantly and with no gas fees. Additionally, there are 116,882 GTO token holders on the Ethereum public chain, according to Etherscan on June 4 at 10a.m. HK time.
Mr Andy Tian, CEO of Gifto, said: "Reaching 500,000 deployed GIFTO wallets is the first important milestone for GIFTO's quest to become the first massively adopted blockchain protocol in the world. This represents the power of our existing user base and products in helping to push blockchain beyond the core market of crypto enthusiasts, and into the billions of mass market users world-wide.
At the forefront of consumer adoption of crypto
Gifto is a decentralized gifting protocol that uses blockchain technology to allow fans and friends to send virtual gifts to content creators. These gifts are redeemable into GTO tokens and gives these content creators the incentive to further develop their content offering to effectively engage with their fans.
Gifto is proud to be at the forefront of actual consumer adoption of cryptocurrencies today. The development team has been steadily opening the accessibility of the Gifto wallet across new geographies over a period of weeks, starting with Hong Kong, Taiwan and Korea. Additional seven countries namely Thailand, Singapore, Japan, Macau, Brazil, India and Philippines were added to the list recently. More than 200 countries will be available in the next few weeks.
Keeping a high bar for both security and usability, the Gifto team has continued to develop their hybrid private-public chain architecture. The combination of emphasis on security and usability, with the addition of methodical ramp-up and testing, has resulted a thoughtful soft-launch of the Gifto wallet in Uplive, with users now using Gifto to buy and send virtual gifts in Uplive every day.
Mass adoption of Gifto
Building on this key milestone, Gifto wallet will be available in more countries on Uplive and ramp up usage of GTO to buy virtual gifts for broadcasters. GTO token-holders in a permitted country can install the Uplive app, see a Gifto wallet, and send any number of on-chain tokens to the wallet for use in Uplive. Opening up wallets and activating users in Uplive is the first step to enable influencers and their fans to use Gifto's universal gifting platform, which will open up a huge global audience for Gifto and make Gifto the most used token by mass market users. Currently, most of the GTO transactions occur on GIFTO private chain server, saving users gas fees and allowing them to sending GTO gifts instantaneously to broadcasters during live streams and via direct messages to friends.
GTO in Uplive is just the first step towards mass consumer adoption of the Gifto wallet. New major integrations and partnerships are in plans as Gifto pursue its bigger vision of making GTO the number one social entertainment token, with usage already in livestreaming, gaming, charity, art, and virtual gifting.