Alliance aspires to promote globally Taiwan's high-quality specialty medical services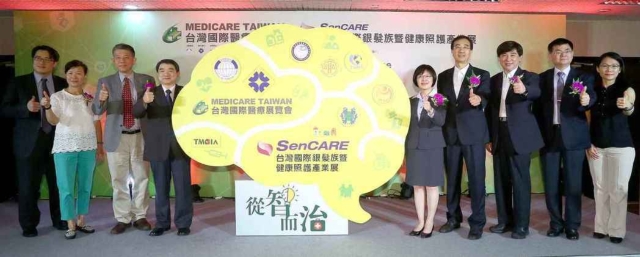 Taiwan Medical Specialty Alliance was formed by seven local hospitals and clinics with different specialties early this year (source: Economic Daily News).
From a medical viewpoint, Taiwan, as an attraction among others in Southeast Asia to global travelers, is characterized with the world-caliber, technologically advanced medical centers and large hospitals in almost every major city, which, as well as the large number of local specialty clinics, are subject to rigorous assessments in healthcare accreditation at least one a year to ensure every patient treated the highest quality.
One more merit that sets Taiwan apart from its competitors in the regional market is the significant achievements in medical specialties, such as living donor liver transplantation, cardiovascular surgery, joint replacement and artificial reproduction, to which the local healthcare industry's great traction with top young talent is attributable.
With the abovementioned features laying the foundation for the development of Taiwan's medical tourism market, tourist arrivals for healthcare services on the island have continuously mounted over the past years, to a record high of over 305,000 people in 2017, which generated about NT$14.7 billion worth of medical spending as reported by Ministry of Health and Welfare.
To better tout Taiwan as the focal point in Asia's rapidly expanding medical tourism market, "Taiwan Medical Specialty Alliance" was formally formed with help of TAITRA since early this year by seven locally reputable specialty hospitals and clinics. The seven members were Universal Eye Center, Dianthus Medical Group, Taipei Beitou Health Promoting Hospital, Purple Sun Clinic, TDI Dental Clinic, Doctors' Doctor Clinic and Yuanli Clinic.
With the alliance making its public debut at MEDICARE TAIWAN 2018, running June 21-24, over the past two days the members have received visitors' positive feedback from promoting the quality services and superb techniques regarding their respective specialties, including health checkups, medical aesthetics, ophthalmics, dental care and orthopedics, on the showground.
To further boost the global profile of Taiwan in the market segment for specialy medical services, the alliance members jointly hosted a specialized seminar on the third day of the trade fairs, with lectures within the agenda touching on different issues, including new treatments and value-added services in Taiwan. The seminar event underscored the collective promotional effort by the alliance members on turning Taiwan into a top-rated attraction for global medical tourists.