Plastics, printing and packaging amongst the fastest-growing industries in Indonesia and the region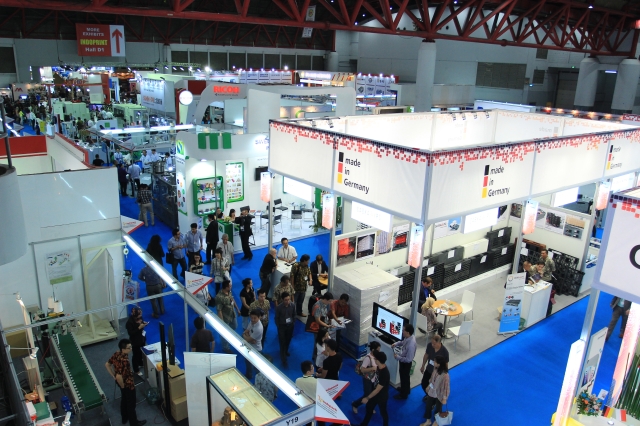 (photo courtesy of show organizer)
Having gained momentum as the leading trade exhibition and a one-of-its-kind platform for global companies to boost their activities in the Indonesian market, the biennial Indonesian international plastics, printing, packaging and processing show continues to expand its showcase with the best from these diverse industries. The synergistic 3-in-1 colossal exhibition will bring together leaders from the industrial ecosystem including growing businesses from the 3D-Printing, corrugated packaging and bio-based plastics sectors, to share best practices and shape partnerships that aim to inspire cross-border growth.
Edition after edition, the collective coup of INDOPLAS, INDOPRINT and INDOPACK has surpassed expectations with robust exhibitor and visitor participation. Modelled after the expertise of three foremost global trade fairs in plastics, packaging and printing – K, interpack and drupe, organized by Messe Düsseldorf, Germany – the 4-day exhibition will continue to build on the overwhelming turnout achieved in 2014. With a breakthrough turnout of 372 international exhibitors and a record-breaking attendance of 22,479 at the previous edition of the 3-in-1 mega exhibition, this year's edition is poised to make an even bigger impact.
The Indonesian International Plastics, Processing, Packaging and Printing Exhibitions returns with yet another unique ensemble of cutting-edge technologies and solutions for co-related sectors. will feature many renowned returning international exhibitors. Building on the overwhelming turnout in 2016, the must-visit exhibition will showcase the best from the synergistic industries, providing an all-in-one marketplace to serve respective end-to-end supply chains. It will also play host to a selection of first-time participants and unprecedented introductions to new products such as innovative multi-function equipment and high quality energy-efficient machineries. Complementing the already comprehensive September showcase are numerous handpicked live product demonstrations of cutting-edge technology, as well as a stellar line-up of conferences and seminars carefully put together by leading international authorities and foremost companies from their respective sectors.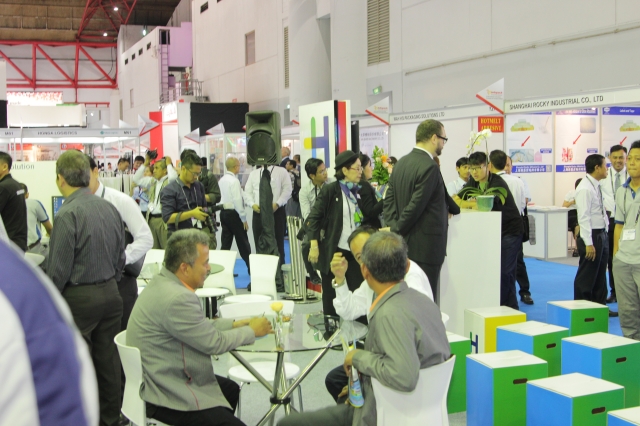 (photo courtesy of show organizer)
Showgoers and participants at the well-received exhibitions can look forward to touch base with 400 industry-specific exhibitors from 20 countries including National Pavilions and Country Groups from Austria, China, Germany, India, Japan, Malaysia, Singapore, South Korea and network with over 20,000 trade visitors. With the expected high number of participants, exhibitors and visitors alike can capitalise on the unique opportunity to establish their corporate presence, browse state-of-the-art showcases, assess corresponding market potential and eventually, handcraft lucrative partnerships and business arrangements.
Jointly organised by PT. Wahana Kemalaniaga Makmur (Wakeni) and Messe Düsseldorf Asia, the highly anticipated biennial Indonesian International Plastics, Processing, Packaging and Printing Exhibitions will be held from 19 to 22 September 2018 at Jakarta International Expo Kemayoran, Indonesia. With strong industry support from distinguished ministries and associations, the tripartite formation will provide a one-stop business platform to serve the entire end-to-end supply chain for relevant industries.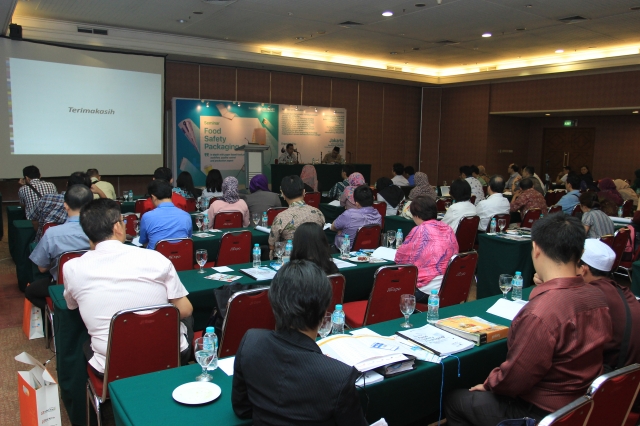 (photo courtesy of show organizer)
For more information on INDOPLAS, INDOPRINT and INDOPACK 2018,
please visit: http://www.indoprintpackplas.com/