Forng Wey Machinery Co., Ltd. contract builds a variety of wire straightening and cutting machines, and chamfer grinding machines.

Its machines are ideal for processing products of nonmetals and ferrous wires, such as welding rods, kitchen utensils, skeletal frames of umbrellas, metal cages, compact disk racks, coat hangers, luggage frames, and the like.

Among the company's notable products are the FW-101 family of wire straightening machine & wire cutting machines and the FW-103 family of straight edge rolling machines. FW-101 has a wire straightening system that can optionally work on single/double plane or multi-plane, with other optional accessories being a wire guide and a wire feeder.

FW-103 is designed for processing wire-based products, including welding rod, kitchen utensils, skeletal
frame of umbrella, metal cages, CD racks, coat hangers luggage frames and other wire products.

The company also makes chamfer grinding machines used for processing sewing needles, curtain hooks, pins, throwing darts, optical glasses frames, and various metallic threads as well as chamfer angle processing.

Primary export destinations for the company's machines are Southeast Asia, India, the Middle East, and Western Europe.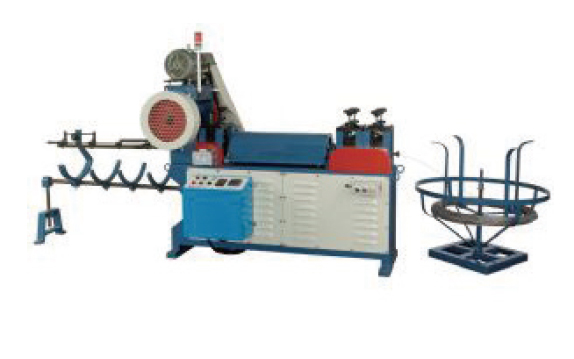 Forng Wey Machinery Co., Ltd.
Tel:886-4-779-2645, 886-4-2383-1171
Fax: 886-4-779-3211
E-mail: forng.wey@msa.hinet.net
Website: www.forngwey.com.tw