Jeng Feng Cutter Manufacture Industry Co., Ltd., is established in Taiwan at 1988, makes cutters mostly for machine tools, paper-processing machines, copper foil cutting machines, steel sheet-cutting machines, and plastics processing machines.

Machine tools that use Jeng Feng's cutters include computer numerical control (CNC) lathes, NCN milling machines, surface grinders, circular grinders, gantry-type milling machines, with these categories of cutters mainly shipped to mainland China, Thailand, the Philippines, Singapore, Malaysia, Ukraine, and several northeastern Asian nations.

The company's cutters for paper-processing machines are used to cut corrugated cardboard boxes, cases and cartons, as well as paper.

Its circular knives and slitter blades are mostly used to cut copper foil, with its plastics-processing cutters being plastic-crusher cutters, slitting cutters, and bottom-sealing cutters. In terms of steel sheet-cutting machines, the company offers slitting cutters.

The company has invested up to NT$10 million (US$312,500) in a new gantry-type milling machine and a new grinding machine capable of processing cutters of one meter in diameter, which enabled the introduction of a new slitter last year that is rated with a lifespan double that of its predecessors.

In each of the past few years, the company's sales have grown at annual rate of around 20 percent mostly thanks to its diligent efforts to develop innovative products.

The company is known for solid technical strength, upheld by precision manufacturing equipment, stringent quality inspection, scientific management, and well trained R&D specialists.

Its quality inspection specialists thoroughly test each cutter before delivery to always live up to its reputation for offering top quality products.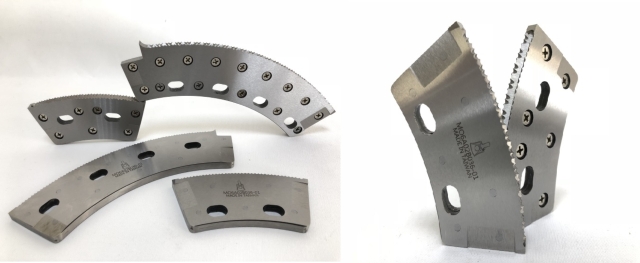 Jeng Feng Cutter Manufacture Industry Co., Ltd.
Tel: 886-4-2620-1966
Fax: 886-4-2620-1956
E-mail: jengfeng.chu@gmail.com
Website: www.jengfeng.com.tw, www.cens.com/jeng-feng