CHIN are specialists in the design and manufacturing of Presses and Stamping System. LI CHIN are also specialists in the design and manufacturing of production equipment of homing electric facilities related with refrigerator, air conditioning, washing machine and so on.

We are engaged in developing high good quality in all products. The company also undertake to supply
complete Turn-key stamping systems, incorporating not only the presses but all the required peripherals (Material Feeding Line, Transfers Robots, Die, etc.) achieving very integrated and well proven Turn-key systems for our customers. We enhance the cooperation with international famous company for homing electric facilities to provide excellent products and efficient production equipment so
we are able to promote the competitive ability in the world market.

MAIN PRODUCTS/SERVICE
Automatic Metal Sheet Working Whole-Plant Equipment for Electric Home, Condenser Making Whole-
Plant Equipment, Press Punching Machines, Foaming Molds, Vacuum Forming Molds, Sheet Metal Forming Machines, Special-Purpose Machines for Metal Cutting, CNC Precision Power Presses, Hydraulic Punch Presses, Pneumatic Presses, Straightening Machines, Shearing Machines, Tube/Pipe Bending Machines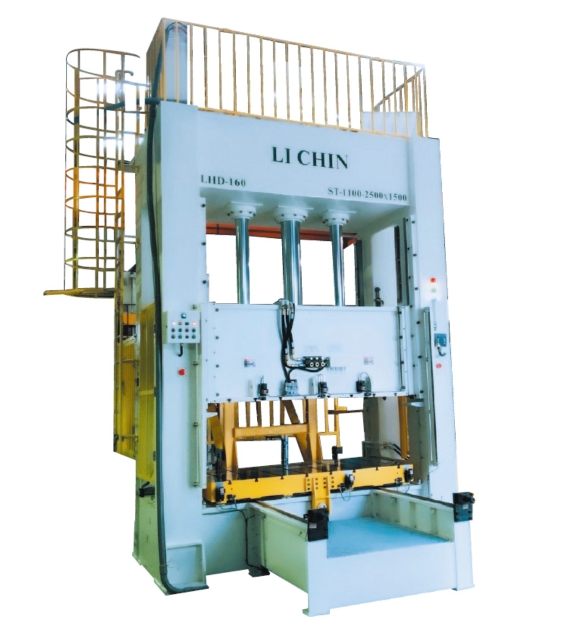 Li Chin (P.M.I.) Co., Ltd.
No. 3, Jianguo Rd., Guanyin Dist., Taoyuan City 328,
Taiwan
Tel:886-3-483-2220
Fax:886-3-483-3837
E-Mail:llgsfcom@ms37.hinet.net
Website: www.lichin.com.tw