Miyanach Industrial Co. has invested in its drilling machine and hole saw factory for
more than 30 years, producing tungsten steel hole saws and tungsten steel drilling machines for any sheet metal drilling and metal plate cutting holes, and the hole saws suitable for drilling any wood material. The newly developed portable magnetic drilling machine WS-6025MT is equipped with the magnetic adsorption capability in the base of the machine to reduce the risk of working at height. To improve the quality of its products, Miyanach has also purchased a number of the precision instruments, robotic arms, and testing equipment. With its"one-stop" production method, Miyanach has mastered the production process and obtained ISO 9001 and CE certification.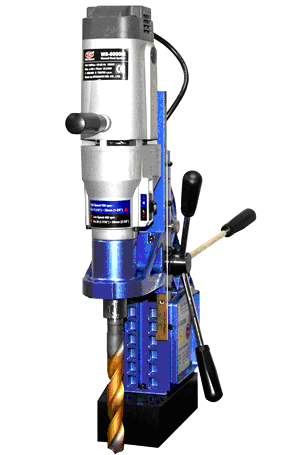 Miyanach (Taiwan) Ind. Co., Ltd.
Tel: 886-49-252-6448, 252-8988
Fax: 886-49-252-6018, 252-8092
E-mail: miyanach@ms26.hinet.net
Website: www.miyanach.com