Part 1 Megvii Technology Founder Interview: Face++ AI Facial Recognition sets eye on Asia, starting with Taiwan
2018/09/07 | By CENS | FOXCONN TECHNOLOGY
Using facial recognition to remove security checks and recognizing criminals sounds like technological applications out of a movie, though much of it is already implemented in everyday life. Having been founded for only seven years, Megvii Technology Limited, or more commonly known for its facial recognition and AI application Face++, owns critical technology by combining both, and now, recently integrating it with the robotics industry, in hopes of popularizing enterprise application worldwide.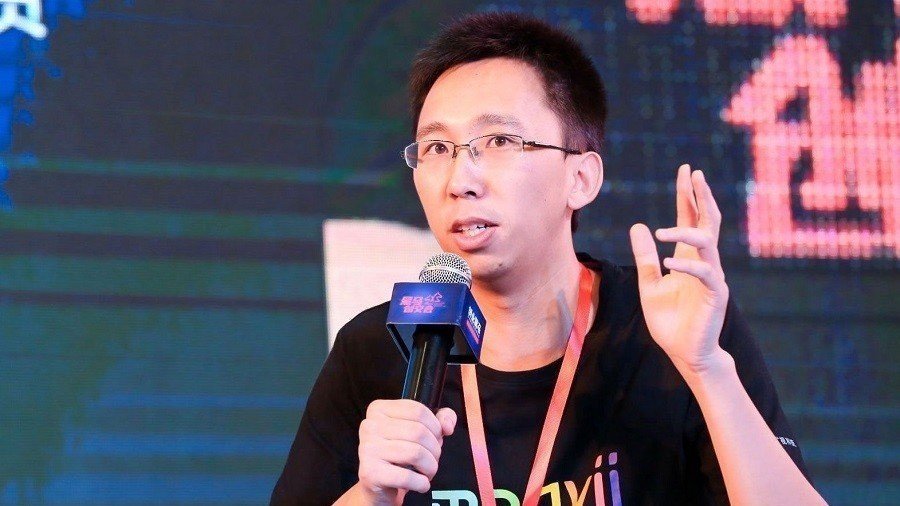 Megvii Technology Founder and CEO Tang Wenbin
While Megvii was founded for relatively a short time, the firm has already earned funding from Sinovation Ventures, SK Group and Ant Financial Services Group. Currently, Megvii is valued at USD$2.5 billion, with investors eyeing its potential as an unicorn. Foxconn Technology also sees the potential in Megvii's facial recognition and AI, and joined in fundraising last year, not only becoming an important shareholder, but also becoming a business partner with Megvii.
Bought out ARES Robot to fill out the blanks
Tang Wenbin, founder and CEO of Megvii, will be visiting Taiwan next week, but accepted an overseas interview with Economic Daily News on Sept. 6. Tang Wenbin said working with Foxconn and Asia Pacific Telecom is important for his firm to enter the Taiwanese and Asian Pacific markets. Facial recognition and AI are the core technologies of Face++: the former can serve as the "eyes" with video cameras, taking in data from the outer world and developing models of its environment, while "AI" serves as the brain, analyzing data and making decisions.
Face++ already has the eyes and brain; they bought out Beijing ARES Robotics Co., Ltd.'s Ares Robot for its "arms and mouth," hoping to complete their competitive strategy with Ares hardware for a complete AI and IoT strategy.
Q: What are the market trends and business opportunities in the future facial recognition and AI industry? What are the key factors for a firm footing?
A: Using AI technology to analyze the huge data coming from IoT, is a future trend in how it increases efficiency in different applications. But, the key factors to achieving a better standing is through continuing to improve AI and facial recognition technologies and expand upon IoT.
In the IoT era, service quality and efficiency can be improved with varied sensors and terminals collecting huge volumes of data and using AI to analyze it. The strategy behind Megvii is concentrating on three IoT battlefields: the personal, urban areas and commercial industry, mainly through its facial recognition technology. That is combined with AI analysis and application to improve efficiency and lower costs, as well as simplifying processes.
From the personal IoT standpoint, AI can improve terminal equipment. Megvii has teamed up with Android smartphone brands Huawei and Xiaomi to offer facial recognition and image management functions in over 100 million smartphones. Right now, banking firms are starting to offer client authentication both online and offline through devices and facial recognition tech.
In terms of urban IoT, it relies on government sensor infrastructure like Internet-connected video cameras to collect data for analysis and application, specifically, application in security, like preventing potential threats. There are 50,000 urban-based video cameras providing facial recognition services in over 100 cities in China.
Commercial IoT can be implemented in logistics and wholesale industries to assist labor-extensive jobs. We toured a Tmall warehouse, and due to its sheer scale, the room temperature during winter was still -10°C. Workers had to push carts around, walking almost 30 to 40 kilometers everyday in such circumstances. Things would be better for the employees if smart factories were implemented.
Megvii, for example, has 15,000 smart robots, smart shelves and smart video cameras to improve logistics efficiency.
Q: Global companies are applying facial recognition tech; Apple Inc. is applying it to smartphones and Facebook has bought out Israeli company Face.com. How will Megvii prepare for the competition?
A: Facial recognition and AI is just technology; it needs to be implemented to applications and its environment for it to have value. For example, Apple applied it to unlock smartphones; Facebook used it in image analysis and its social algorithm on social media; Face++ has focused on the personal, urban and commercial industries.
I believe it would not fully become technological know-how competition in the future, but rather an application competition. Competitors are big corporations that can combine different tech and applications for a complete solution.
Q: Megvii currently enjoys a high standing in the facial recognition and AI industries. In terms of market expansion, how are your core products Face++ and Face ID doing?
A: Megvii is probably the world's best company for facial recognition right now. It can operate facial tracking on multiple people at once and has earned numerous awards and certification on the international platform.
Currently, Face++'s artificial intelligence open-source platform is built upon 300,000 developers from 220 countries around the world. Third-party verification platform FaceID is currently implemented in China, Indonesia, Singapore and the U.S., offering identity verifications for 350 million visits. It is also working with 200 Internet finance, transportation, live streaming, 20 banking institutions with identity verification for personal accounts.
The facial recognition tech can eventually replace traditional means for simple services like opening bank accounts and applying for loans.