Chipmaker Taiwan Semiconductor Manufacturing Co. (TSMC) Chairman Mark Liu, in a rare moment, revealed that the firm "will not rule out the possibility of buying" a memory chip company.

Liu was speaking to Nikkei Asian Review in an exclusive interview on Sept. 6. TSMC is the sole supplier of Apple's iPhone core processors. At a moment where mobile-driven earnings are slowing, Chairman Liu's statement reveals the usually risk-adverse TSMC could be looking to buyout other memory chip companies. He had yet to reveal which company TSMC had set its eye out on.

The global memory chip market is currently dominated by three firms: Samsung, SK Hynix and Micron Technology. Industry watchers have said TSMC was unlikely to buyout those three factories. Aside from the trio, Taiwan is the world's most important production hub for memory chips, with Formosa Plastics Group's Nanya Technology, Macronix International Co., and Winbond Electronics Corp., as chief suppliers.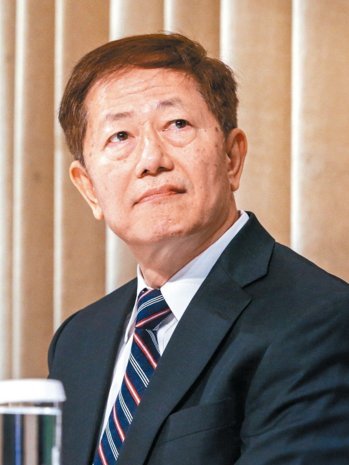 Taiwan Semiconductor Manufacturing Co. Chairman Mark Liu. (UDN file photo)
Nikkei Asian Review quoted market watchers for suggesting Nanya Technology, the world's fourth largest supplier in the industry, as a potential business or investment partner by TSMC. Teaming up with the world's third largest DRAM supplier Micron Technology Inc. is also a possibility. Nanya Technology, in response to the news, has denied knowledge of such an acquisition and refused to answer further questions.
TSMC has not made any noticiable acquisition up to date. In stark comparison, TSMC's two rivals in advanced chip manufacturing, Intel and Samsung, have been expanding their empire aggressively.
Last week, Nikkei Asian Review also reported that Japanese semiconductor manufacturer Renesas Electronics has its eyes set on acquising U.S.-based Integrated Device Technology, in hopes of expanding its footprint in the global automotive chips industry.
TSMC was reported to be deeply interested in the memory chip industry. Nikkei Asian Review reported that the firm had considered joining the bidding for Toshiba Memory, though backed out after concluding the deal stifling with "too little room for synergy."
Market watchers say obtaining in-house memory component capabilities would greatly benefit TSMC, as they project that the future would likely turn to chips that combine functions for greater performance and power efficiency, Nikkei Asian Review reports.
Aside from considering a potential buyout, Chairman Mark Liu also expects the firm's capital expenditures to "continue to grow" over the next few years. Investment projects will not be affected by the trade war between China and the U.S., he said.
However, in a Reuters interview, the chairman expressed concerns over not only the trade war, but also of the frosty cross-straits relations.
While global smartphone sales were gradually slowing, the chairman still adopted an optimistic outlook.
Smartphone units have plateaued, but the average silicon content of each smartphone is still increasing, Liu told Reuters. He added that smartphones will still continue to make up 40 % to 50% of TSMC's revenue.