In a bid to increase cross-country innovative transformation, Foxconn Technology Group was reportedly on the table for potential partnership with the U.S.' General Electric Company (GE).

Reports indicate that GE was offering a good-willed opportunity that was green-lighted by Foxconn CEO and Chairman Terry Guo. Guo reportedly ordered a delegation of high-ranking managers to visit GE subsidiaries and R&D departments in October to open up exchanges between two Fortune 500 enterprises.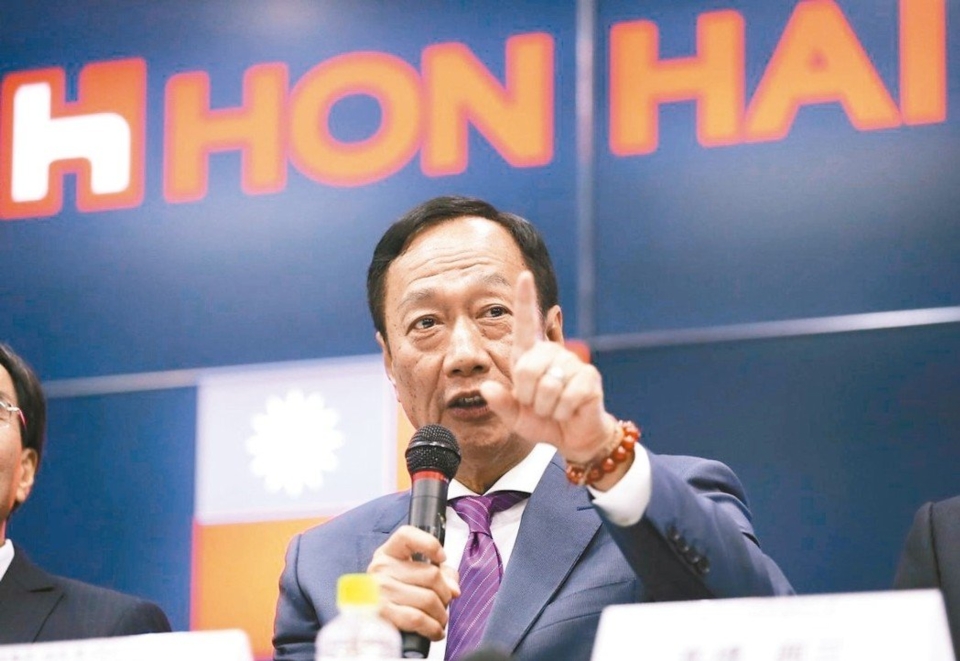 Foxconn Chairman Terry Guo
Foxconn did not offer statements to the news over the weekend. Industry watchers believe Foxconn, with its expansive experience in consumer electronics assembly and production and in its ongoing stages of transitioning, if the conglomerate is able to expand globally with innovative partnerships, it would be beneficial to the group's future.
Reports say Guo had led a delegation team of Foxconn manager to the U.S. for market research trip and came by with the GE management team. The meeting was said to be the first step forward between Foxconn, GE and subsidiary GE digital.
The subsidiary largely oversees GE's push for IIoT and Foxconn has its own FII that is leading developments in innovative, technological services and application. Reports point to market watchers suggesting that with both sides beginning exchanges, the potential partnership could mark a significant benchmark for the manufacturing and service sectors.
Foxconn has a vast network of partners around the world; including Japan's SoftBank Group, China's Alibaba Group, South Korea's SK Group and U.S. Rockwell Automation. Also, the Taiwanese conglomerate has expanded into eight sectors, including work, education, entertainment, family and social relations, security, health, finance and trade and environment and transportation. From a global outlook, industry watchers say Foxconn's collaboration with the U.S.' eighth largest, century-old enterprise indicator GE serves as a complementary mutual and innovatively beneficial partnership.
As IIoT is an industry without standardization, GE's GE Digital began pushing for developing alliances in 2016. Recently, there are news indicating that the subsidiary is actively bringing investment partners into the fold. GE Digital's goal is to create a digitalized industry ecosystem, having begun collaborative work with Intel, Microsoft Huawei and Apple. The firm has set up R&D centers in the U.S. and Shanghai and was reportedly proactively sending representatives to woo Foxconn Group.
GE Digital announced a joint press release with Apple last October of their partnership over GE-branded Predix industrial apps into iPhone and iPad. GE will also equip its 33,000 employees worldwide with a Predix-equipped Apple device, speeding up data analysis and application of IIoT.