Frankfurt- Triumph Flying Enterprises Co., Ltd. has invested long-term in designing and R&D for various hand tools. In the past 20 years under watchful management, "Triumph Tools" has become a permanent fixture in buyers' hearts with a good reputation, especially for popular socket sets and professional VDE screw drivers, ratchet wrench socket set.

Triumph Flying Enterprises Co., Ltd. has attended AMF many times; this year, they were located at Hall 10.1 Booth No. F96. They primarily exhibited their professional auto-use socket set and VDE tool set, which garnered much attention from buyers on the show grounds. General Manager Chien Mao-Te said Triumph Flying socket tools come in different sizes, allowing diverse usage of the hand tools; those socket tools are usually used together with impact wrenches and ratchet tools for easy, quick usage on car repair and others. VDE tool sets are international standard-compliant, coming in as waterproof and anti-conductive, and are suitable for automobile repairing usage.

Chien Mao-Te pointed out that Triumph Flying tool sets are specifically designed towards European specifications, with much of its packaging and tool set combination design offering a professional image for buyers. VDE specifications are especially important in Europe, offering that he believed sales would be especially positive in the European market as a result.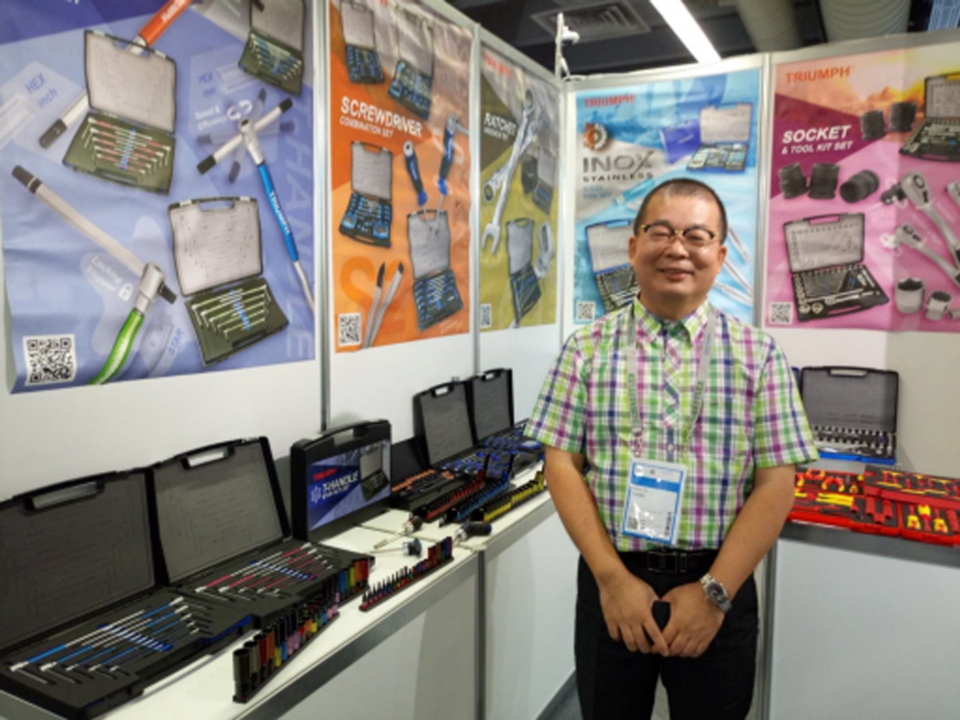 Triumph Flying General Manager Chien Mao-Te said their professional socket set and VDE tool set gained much attention from buyers. (photo taken by Lisa Kuo)