BENIGN ENTERPRISE CO. , LTD. design new NC radial drill is a NC radial drill connecting rotary table for automatic continuously drilling processes on an operation friendly 10" touch screen.

Sizes available for arm from 1300mm to 2500mm. Operating setting is so friendly which did not require technical engineer to operate. Beside basic drilling function, our machine also provides many other functions through simple dialogue setting like auto drilling, auto chips cut off, auto peak drilling, auto tapping, random tapping, rotation with above mentioned functions. Moreover, our machine with DRO measuring machining depth can control the accuracy within 0.20mm and our spindle motor has torque load setting for safety protection.

Optional having X axis motorized can make the job easier. Applications for multi-angle-holes drilling like motor base or large diameter holes drilling can be done easily and accurately by using our machine. You may find the price relatively high comparing to conventional type radial drill, but the truth is, it is extremely cheap. The comparison should be done with large Y axis machining center – with this size, normally is double column machining center. Moreover, the semi-automatic function allowing job done faster, more accurate, and better efficiency.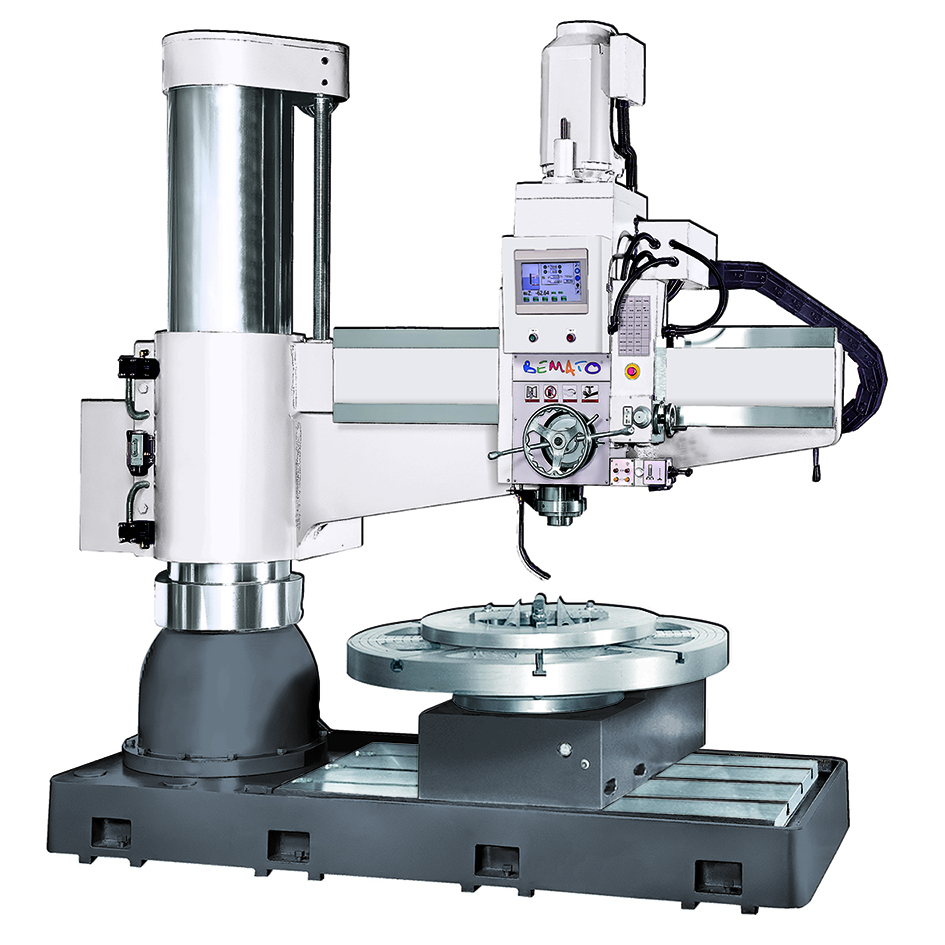 BMT 2000NCT New Design NC Radial Drill NC function diversification. (photo courtesy of BENIGN.)
For more information, please contact BENIGN website: www.e-bemato.com, and 2019 TIMTOS exhibition in Taipei, Taiwan from Mar. 4-9. Come visit our booth at Nangong. Hall 1, I0116.