Ta Hung Machinery Co., Ltd., founded in 1976, specializes in manufacturing machineries like crushers and grinders for mineral and chemical industries. In the past 40 years, the firm has stood by its managing principle of upholding quality above all, sustainable management and offering top-notch services. Ta Hung continues to invest in its internal R&D capabilities in hopes of improving their product quality, better technology and accumulating precious experience and know-how, consistent and high-quality training for planning, designing, assembly and operation, as well as after sales services.

Because of this, customers can safely know that Ta Hung's machineries are quality, durable and easily maintained, and snowball more profits for the company. This is Ta Hung's philosophy that they refuse to step away from; winning customers' trust and support, and becoming clients' lasting partners.

The firm primarily focuses on the domestic machinery industry, with clients like China Steel Corp., Dragon Steel Corp., Feng Hsin Steel and E-Top Metal Co., Ltd. At the same time, Ta Hung also markets to regions with high-rates of inquiries like Southeast Asia and the Middle East, reporting USD$300,000 in output value each year.

Ta Hung Machinery offers a wide range of machineries to meet the diverse demands from customers, such as vertical ultra-fine dispersion machine, jaw crusher, roller crusher, shredder, impact crusher, hammer crusher, vibrating screen machine, classifying machine, dust collector, mixer, airflow dryer, drum drying equipment, various types of conveyors, pneumatic conveying equipment, granulator, mixer, ball mill, vertical roller mill, airflow powder classification machine, cement machinery equipment, lime machinery, fertilizer machinery, ceramic raw material machinery, sandstone manufacturing equipment, machineries for mining, chemical industry, gravel, and milling equipment. Also, the firm also offers other chemical machineries like organic fertilizer machinery equipment, sieve powder machine, telecentric separator, separator and screening machine, chemical equipment and parts and kneading machines.

For further inquiries, please call Ta Hung at (03)959-0601 or contact them via tahungco@ms62.hinet.net.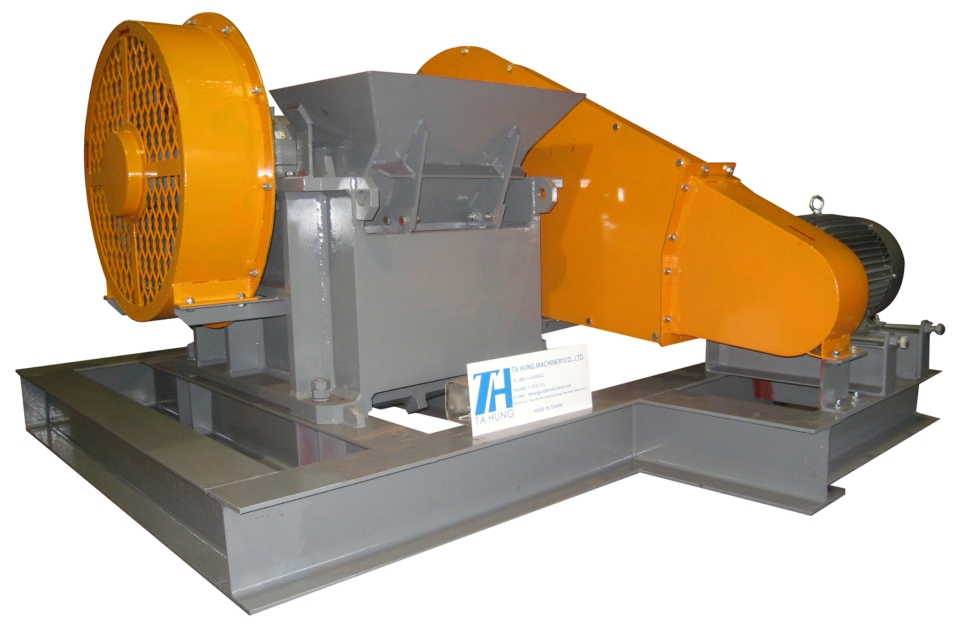 Ta Hung Machinery`s GJB-model Jaw Crusher. (photo courtesy of Ta Hung Machinery Co.)