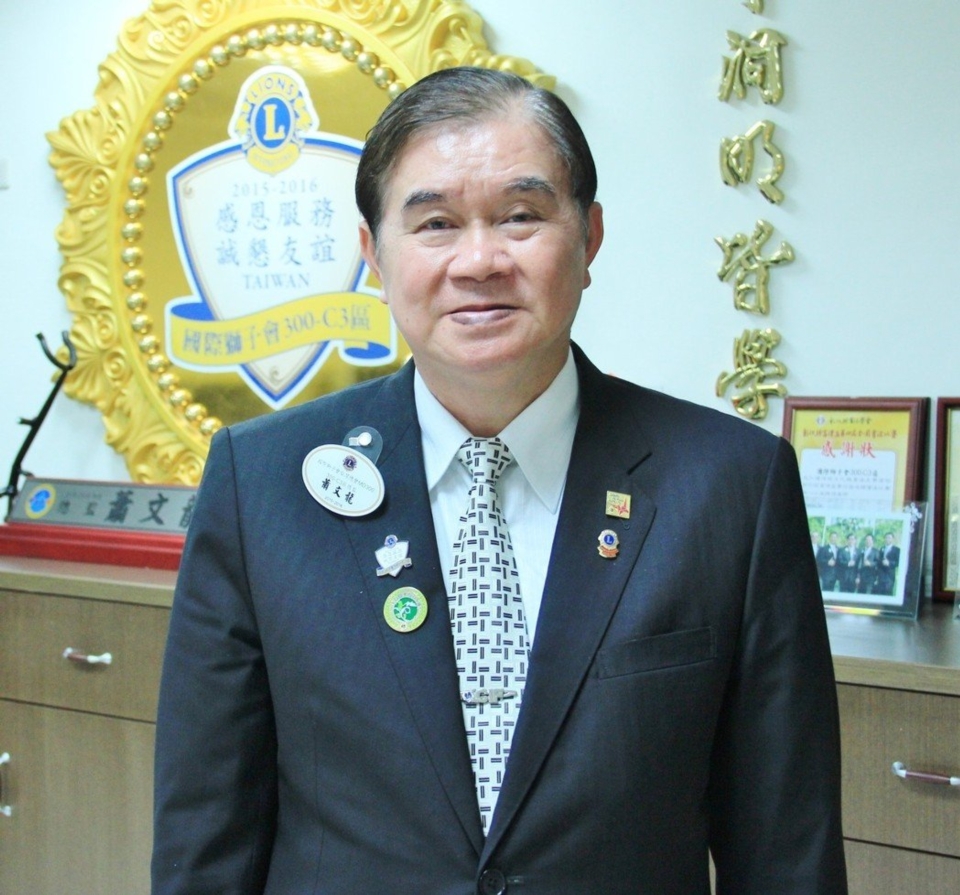 Economic Daily News report
Taiwan Association of Machinery Industry Metal Forming Machinery Committee Chairman and Forwell Precision Machinery Company President Hsiao Wen-long touched base on Taiwan's metal forming machinery industry scene at the 2019 Taipei Int'l Machine Tool Show pre-show press conference.
The 2019 Taipei Int'l Machine Tool Show (TIMTOS) is slated to kick off on March 4 to March 9 at Taipei World Trade Center and Taipei Nangang Exhibition Center.
Forging, punching and shearing machineries and other forming tools are integral parts of the metal forming machinery sector, Hsiao said, adding that these machineries are primarily used in industries like automotive, general machineries and electronics, specifically the automotive industry, which stands for at least 70% of the market.
According to government customs' figures on import and exports, Taiwan exported USD$530 million worth of metal forming machinery between January and November last year, a 5.3% decline compared to the year before. The island primarily supplied to countries like China, the U.S., Vietnam, Indonesia, Thailand and Turkey.
Due to the trade tensions between China and the U.S., Taiwan's metal forming machinery exports to China saw a gradual decline each month; on the flipside, export figures presented a growth towards the U.S. market.
China's auto production and sales figures mark 278.10 million units and 280.8 million units respectively in 2018, a 4.2% and 2.8% decrease on both fronts compared to the previous month. How China's sales in the auto sector last year would affect the metal forming machinery industry will likely come to head this year.
The outcome looks to be shrouded by pessimism, however, as the China-U.S. trade war has affected the global economy, specifically investments, in a way that has left companies on the fence and unwilling to offer proactive investment, even now, especially China's industries. Chinese investment has slowed down, Hsiao said, with industries looking to government intervention to offer solutions and revitalize the economy.
Despite the gloomy prospective for China's markets, the Taiwanese machinery industry anticipates conducting flexible investment portfolios in the Chinese domestic demand market. However, Hsiao said the metal forming machinery industry, which is tied closer to the electronics sector, could see a more pessimistic outlook.
China's development in smart machinery, robotics, Internet of Things and AI are many steps ahead of Taiwan, Hsiao said, pointing out that those labor-intensive industries saw upgrades on local grounds through adaptation of automation to save labor costs and shorten manufacturing time. Hsiao believes companies would increase their competitiveness and maintain their edge only through implementing automation and becoming more labor-efficient by adopting China's example.
There is abundant development and demand for automation, Hsiao said, especially in China thanks to its market buoyed by its large domestic demand.
Though, how this year's economy pans out largely depends on one major factor: how the talks between the U.S. and China over their trade dispute plays out. Hsiao anticipates companies taking a passive approach in the first part of this year, but would bounceback gradually in the latter half once stock inventory is deplenished, or when more automation and smart options are introduced into their machinery fleet.
Among the countries pinpointed in the Taiwanese government's blueprint "New Southbound Policy," Hsiao pointed out that India and Vietnam show the most promise: India, for example, boasts a 1.2 billion-person population. While Vietnam is a neighboring country on Chinese borders, due to the cultural differences, Hsiao stressed that the country would still see a slower development speed compared to China. Other countries that show promise include Turkey, and the U.S. in terms of upgrading their machines for automation.
Taiwanese metal forming machinery companies in China have already seen improvements for smart upgrades by implementing IoT and other remote monitoring systems. This was done by fully integrating and setting up a smart manfacturing ecosystem. In terms of IoT application, punching machines are equipped with online monitoring systems; there are also educational classes, factory environment and safety, production and processing equipment, assembly progress, after-sales service system and more, which are all linked to the network as well. Hsiao expressed hopes of seeing a similar framework implemented in Taiwan to accelerate visualization of management.
Hsiao anticipates that smart machinery and smart manufacturing will spur more companies rolling out compound processing equipment at TIMTOS 2019 to address the smart manufacturing trend.
Metal forming machineries are also being implemented with virtual reality applications, Hsiao added, which includes applying 3D modeling to create a visual of an automatic factory, allowing viewers to quickly grasp how the automatic factory works, and view the details as seen inside the machines and factories.
Metal forming equipment are heavy and can take up a lot of space, he added, making the machineries compatible with VR showcasing technology; a prime choice for companies who are looking to showcase at far-off trade shows in Europe, the U.S., Central and South America and Russia.
Taiwan's metal forming machinery has maintained a role in the servo punching section for over a decade. The servo punching technology is considered high-tiered technology and the added value is much higher than that of the traditional mechanical punching machine. Customers looking for servo punching machines primarily concentrate in the Japanese, European and American markets, though the demand is increasing year by year.
Sensor development is a key component in developing intelligent servo stamping machinery. The strength behind the development of future software is critical to long-term development, Hsiao believes. Whether it is processing simulation software or control data collection software, talent cultivation must be considered as well for sustainable, long-term development. Cross-disciplinary of talents is the future for a developing a sizable workforce in the smart machinery sector, therefore companies should consider implementing talent cultivation programs to lessen the talent gap in the future.
At the previous edition of TIMTOS in 2017, displaying metal forming machineries were hindered by venue space at Yuanshan's Expo Dome. A similar problem was presented at this year's event as well at the Taipei World Trade Center (TWTC) Hall 1. Hsiao considers these machineries to be sidelined at the event due to such constrictions. The machineries' size, weight and height are all factors that make it difficult for companies to showcase at TWTC Hall 1. This has restricted manufacturers offering large-scale stamping machines and hydraulic machines to only displaying through catalogues or company branding videos.
Hsiao urges the government to consider building an exhibition center catering to industries like metal forming machineries, that are tied and constrained to certain venue spaces. These spaces must allow more than 10 tons per square meters, or a total load of more than 100 tons, so metal forming equipment suppliers can display and operate on the spot for a more dynamic exhibition.