Kaen Gong Yang Machinery Co., Ltd., founded in 2018, is a subsidiary under milling head heavyweight Gong Yang Machinery Co., Ltd., professionally manufacturing CNC series milling heads, universal milling heads, extension heads, 90° milling heads, angular milling heads, coupling heads and vertical and horizontal heads, as well as customizable options.

Among those products are the firm's "automatic five-face machining milling head," a product that has upended the traditional machinery design and has been shown to increase manufacturing efficiency and production precision. This has allowed clients to maintain more flexible, convenient and time-saving operations. Clients only need to equip their double column machining centers with the automatic five-face machining milling head and resolve pre-existing problems from double-column machining centers when using horizontal milling heads, such as time-consuming and labor-extensive concerns.
。
Kaen Gong Yang primarily produces milling head parts and offers customized services to upgrade clients' machinery milling head equipment. Aside from passing on their four decades of experience in the industry, the firm continues to employ their "craftmanship" spirit by only offering the best and achieve perfection, especially in face of the increasingly competitive market. The firm hopes to remain as the leader in the machine tool industry, see to each machining center become equipped with the best cutting tools and earn the trust and recognition of their perseverance from the market.

For more information, please refer to Kaen Gong Yang's website at www.kagongyang.com or call 886-4-239-6685.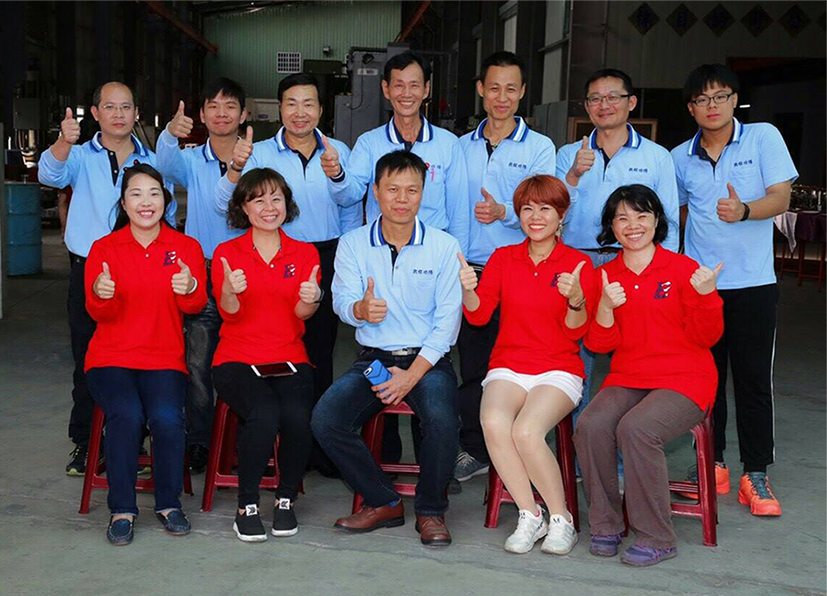 Kaen Gong Yang celebrates the completion of their newest factory in November, 2018. (Photo courtesy of Kaen Gong Yang)