Refront IOMT Corp. was established in 2015, concentrating on patient-focused technology in three fields –intelligent ward solutions, intelligent pharmacies and intelligent health care, and maintaining its ability to offer smart health care solutions like in-house R&D production, distribution, cross-field integration and after-sales repairment.

Under its brand, Refront IOMT currently has six product lines under three categories: CADI Scientific and Rooti Medical under intelligent healthcare; Sotera Wireless and Intelligent Healthcare Solutions under intelligent wards; BD and LOCCIONI under intelligent pharmacy management solutions. Refront IOMT's options under smart healthcare offers an intelligent monitoring system for patients, for example, the Rooti Medical smart monitoring wearable solution, devised for overseas markets, is worn on the chest to monitor the heart for at most a week, and through AI-powered algorithms that draw up electrocardiogram analysis reports within 24 hours, says Assistant Product Marketing Manager Wenny Huang. Such analysis reports allow for a higher accuracy rate of regarding heart diagnosis for the patient, as well as lessening the time and labor to produce such reports.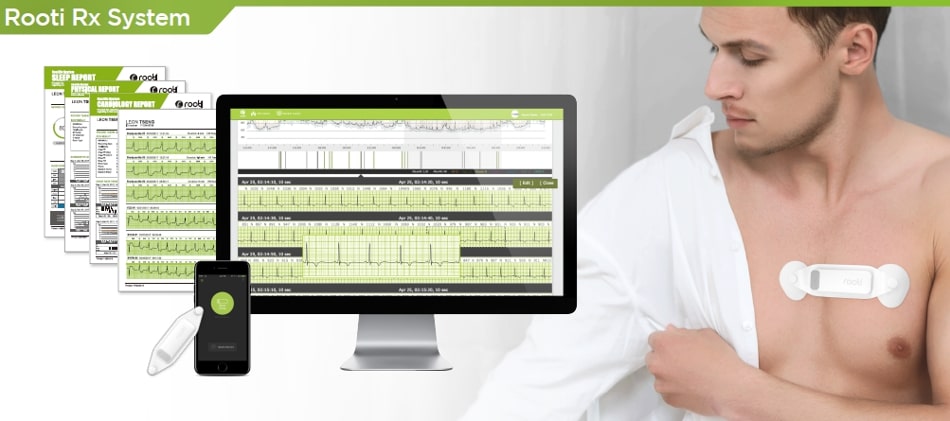 Rooti Medical Smart Monitoring System (photo provided by REFRONT IOMT CORP.)
For Taiwan's domestic market, Refront offers two products: SmartSense Thermo Sensor that allows continuously temperature monitoring, EMAR and IPS integration and saves labor, costs and minimizes cross-infection risk; SmartSense Infant Safety System, an automatic wireless tag that matches verification between the infant, mother and infant's cot in the labour ward. There are on-demand push buttons for the mother's tag, as well as audio and visual alerts: green LED light and a melody to signify correct verification and red LED light and alert alarms for wrong matches.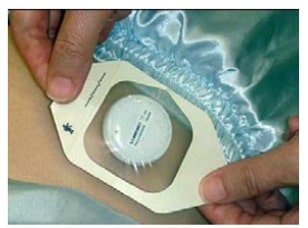 SmartSense Thermo Sensor (photo provided by REFRONT IOMT CORP.)
SmartSense Infant Safety System Tag (photo provided by REFRONT IOMT CORP.)
At this year's show, much of Refront IOMT's focus are placed on seeking suitable domestic and foreign agents to expand their product and market reach in markets like Taiwan and the U.S., as well as increase publicity of their products, specifically in markets like China and Singapore.