In the burgeoning new, innovative parts of the medical field, Taiwanese firms have continued to be a point of top creativity. This is due to the operational medical field in Taiwan, as well as the continual development of precision machinery and electromechanical industries.

To ensure that the firm is capable of maintaining high-quality standards in the medical industry, C-Double Enterprise Co., Ltd. is equipped with top technology like optical fiber lasers and optical equipment integration, and has imported Japanese Fujikura's laser source, as well as Canon's galvanometer. C-Double Enterprise combines cutting-edge technology, as it is their advantage in the industry. Thanks to the firm's past accumulated experience and exhibiting samples would offer clients more efficient and doable solutions.

C-Double Enterprise is the sole agent for Fujikura's laser sources, which maintain certain characteristics like the exclusive anti-high reflective tech that suppresses Raman scattering when processing highly-reflective material. This allows for stable power output and overturns the typical assumption that lasers are not applicable for highly-reflective materials. Canon's optical galvanometer, aside from equipped with industry's highest standards of 64bits, also offers extremely stable conditions when dealing with high heat transfer.

The firm is willing to continue to advance company interests from Taiwan to the global stage by investing in its technology, in hopes of offering clients better solutions and an environment for applicable instruments. This is through investing in expert technicians and equipment, and achieving technology of 100% local laser operations for repairs. The firm is eager to service clients in hopes of combining fiber laser application for Taiwanese machinery manufacturers to produce increased value for laser application equipment, company representatives say.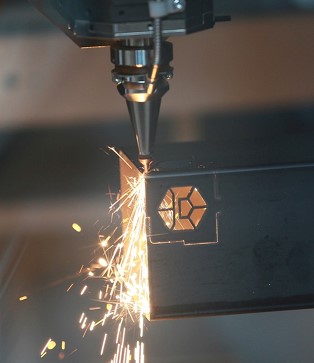 photo provided by C-DOUBLE ENTERPRISE CO., LTD.