Global Research and Industry Alliance for semiconductors at National Chiao Tung University is a government-backed project, executed by academic institutions, that aims to bolster companies, direct and employ academic research results for real-life application. Aside from assisting members in promotion efforts and business matchmaking, such as attending expos, the alliance also enlists academic resources to expand institutions' understanding in the industry and help members utilize data.

The team is featuring three firms under the alliance at the show: MiiS, BIOSTAR and Fuddo. The team aims to build a new, high value-added ecosystem by leveraging existing advantages in wafer fabrication and smart semiconductor. This is done by developing new markets for Taiwan's biotech electronics businesses, like leveraging the semiconductor and e-health expertise, as well as bolstering the connections of global innovations with Taiwan's supply chain and medical institutions.

MiiS, founded in 2010 and based in Hsinchu Science Park, is a team designing easy-to-use yet equipped with high-value products to universalize medical resources. For example, their Horus Digital Diagnosis Set is aimed for far-distance medical distance as a device-to-device solution. Small, compact and designed for handheld usage, the device is used to take in medical images and vital numbers and transfer the figures to the Horus host computer through Bluetooth connection, or through Wi-Fi to other devices like tablets. The firm hopes to increase market exposure, understand more about the market and its clients, as well as tap into a potential client base.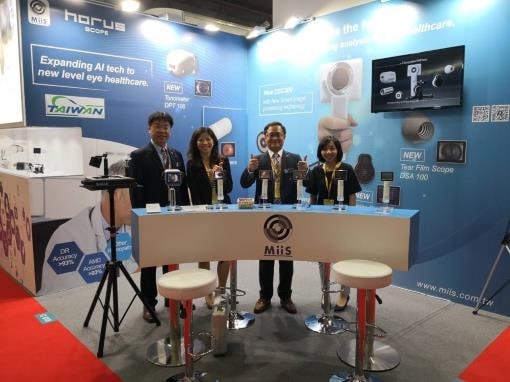 photo provided by MiiS
BIOSTAR, founded in 1986, primarily produces and designs motherboards. The firm is exploring different product lines to expand their market reach, specifically biotechnology. Among their products, BIOSTAR is featuring iBP130 hemodynamic monitor, a compact device to assist medical professionals monitors a patient's blood pressure and heart rate. Vitals and data can be uploaded to its APP, including hemodynamic parameters (CO, SV and SVR) to measure heart conditions, as well as FMD for vascular conditions.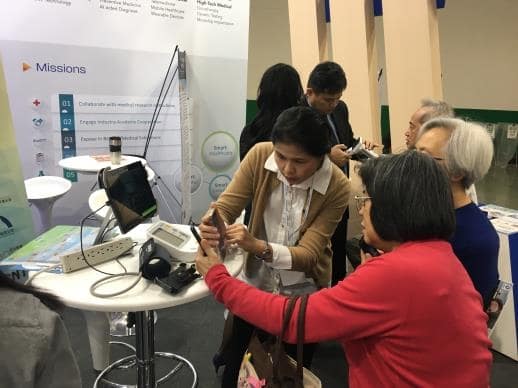 photo provided by BIOSTAR
The third exhibiting firm is Fuddo, a subsidiary under foam maker Chiao Fu Group. Fuddo takes Chiao Fu's foam-producing expertise and expands that into medical equipment. At the show, the firm is featuring its foam mattress under their long-term health care product line. The foam evenly distributes pressure and maintains average pressure values under 28mmHg for comfort. The material is a Fuddo-developed "Balance-Formula" that stays breathable and cool, as well as offers anti-flammable and water-resistance layers for easy cleaning.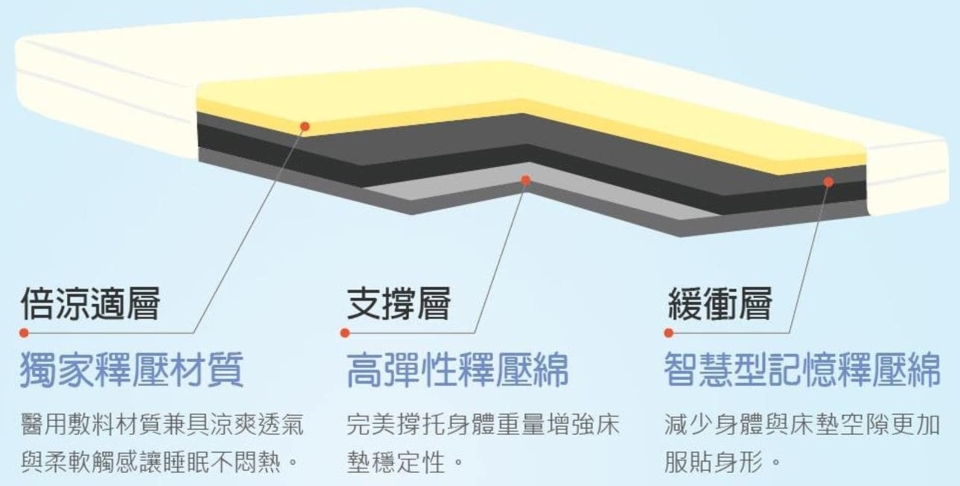 photo provided by Fuddo