Mikotek Information Inc., founded in 1982, is an experienced Taiwanese data integration company that has made its mark in the industry by collaborating with domestic, large-scaled hospitals for many years, enabling them to create reputable, trusting relations, as well as improve the general environment of medical data application in the industry. To do this, the firm combined ICT and Internet of Things technology to create a product line featuring smart medical product systems after years of R&D, as well as obtaining certification and patents in hopes of improving medical technicians' service quality.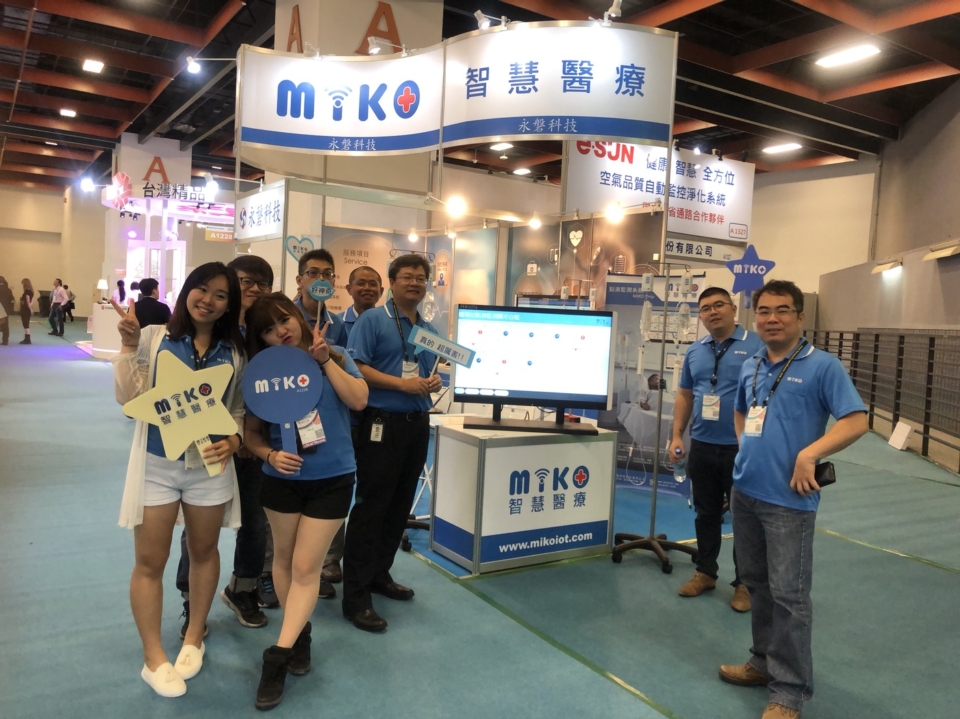 photo provided by 2018 Medical Taiwan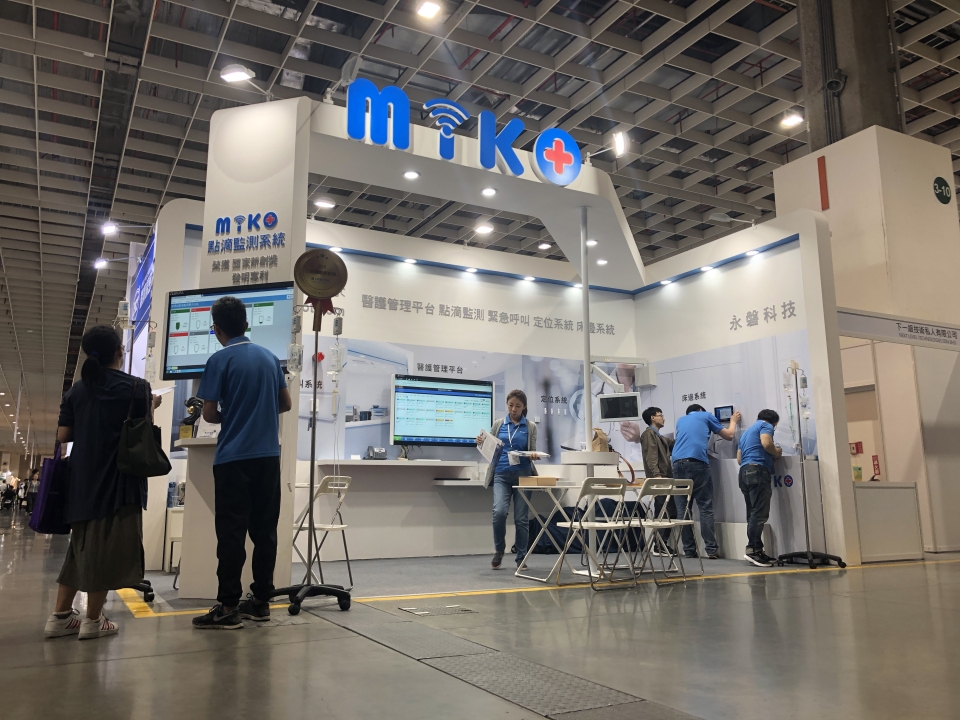 photo provided by 2018 Taiwan Healthcare Expo
Case in point: a smart medical product that Mikotek is featuring at the show is called "Miko Drip IV Alert System." Gone are the days where medical care takers or employees must make rounds to check IV dripping statuses. The Miko Drip shows real-time IV data on linked devices like electronic screens, computers, tablets and smartphones, and would sound out alerts when IV has run out or shown abnormal flow. The Miko Drip system can also be programmed according to the IV drip bag, medicine type and the amount of IV flow, providing accurate calculation according to different combinations of equipment and materials and processing the patient data and IV data to the physicians and medical care takers. Users can also tie the Miko Drip System to include patient data and healthcare worker scheduling for nurses to keep up to date. The system is equipped with an error-proof system for accidental notification.

photo provided by MIKOTEK INFORMATION INC. Miko Drip IV Alert System
Company representatives hope to expand their product reach to include more hospitals, and see Miko Drip assist more medical technicians and care takes in the industry, increase healthcare quality and improve relations between the patient and doctors. Representatives view this stage of things as critical, as smart IV drip systems are not yet popular. "We hope to let more people see what our Miko Drip IV Alert System can do, allow them to see what services smart devices are able to achieve and lessen the workload on our medical workers." Attending the expo also opens the possibilities of collaboration with related companies, and pave the way for more integration of monitoring systems and smart healthcare devices.