As a medical imaging analysis start-up company incorporated in December 2017, AcroViz Inc. is founded upon technology transfer from National Taiwan University College of Medicine, where Taiwan's top medical minds resides. The team at the university focus research and development efforts on applying diffusion magnetic resonance imaging and AI techniques for brain nerve fiber reconstruction and assessment from all the way in 2003. The imaging technology was built on at least 16 years of technologies and clinical trials that eventually led AcroViz to commercialize the service.

The research team made a breakthrough in 2012 when an article covering the National Taiwan University College of Medicine-contributed brain nerve fiber technology was published in "Science" journal. AcroViz Cofounder and President Chen Rufen said the publication was a milestone for the team and a symbolic step for Taiwan's medical academia, as it represented interest from the field and recognition of the research outcome.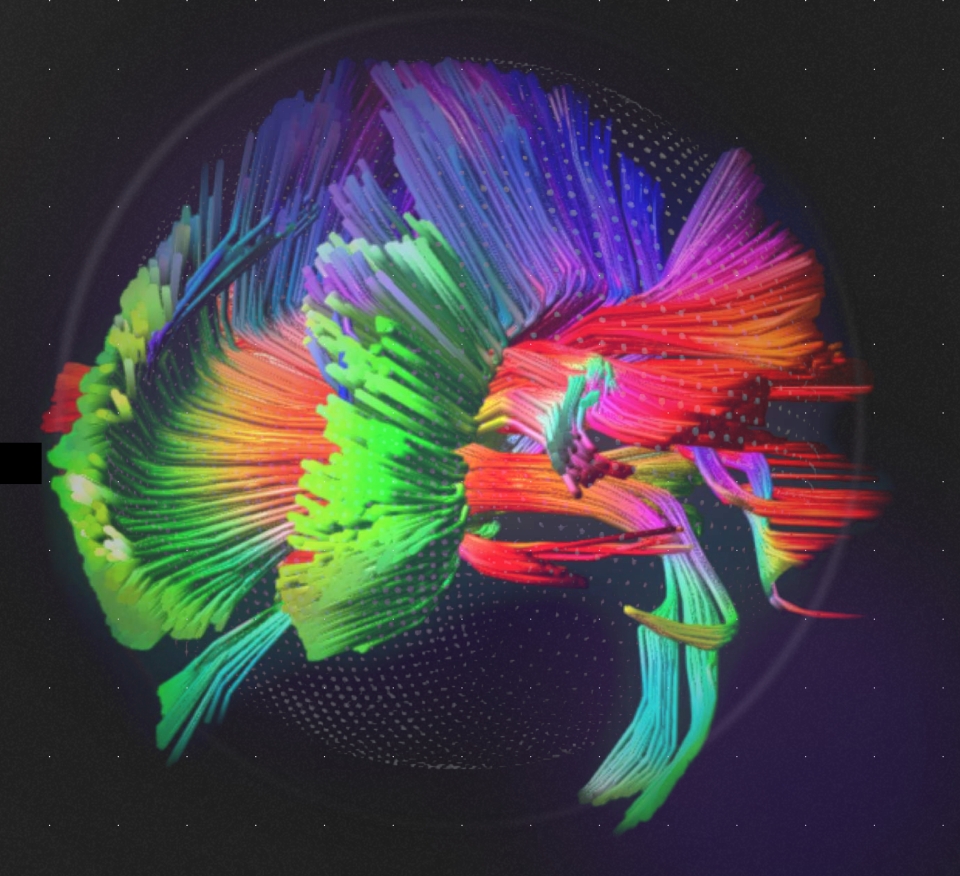 photo provided by AcroViz Inc.
As their research strength reveals comprehensive brain nerve fiber integrity, it stands to reason that the team would direct work towards neurodegeneration diseases. The combined imaging and AI technology allows medical professionals to longitudinally monitor their patients with objective and quantified brain health reports, thus predicting brain diseases like dementia, for example, Alzheimer's disease, and offer timely care and intervention for mild cognitive impairment patients before the disease advances to an irreversible stage, Chen said.
AcroViz also works with pharmaceutical and medical device companies that are developing treatments against Alzheimer's disease. Chen says with AcroViz's technology, these partners are able to better predict the prognosis and determine its effectiveness.
This is AcroViz's first time exhibiting at the show. Chen expressed objectives of finding strategic partners and collecting further insight on how the market perceives the technology. Currently, AcroViz has partners in Taiwan and looks forward to tapping into the international market.