Green May Corporation, founded in 2000, manufactures and designs electric beds for usages at medical institutions and at home, which are selections featured at the show this year. The firm began to acquire patents in Taiwan, China and Japan in 2011. In 2003, the firm's factory acquired ISO9001 certification and continues to use German-made OKIN low-noise motors to ensure sleeping quality for clients.

The designs for electric beds may look straightforward, yet Green May continues to roll out upgrades and incorporate new tech into the one piece of furniture that offers the best comfort for bed-ridden patients at home or in the hospital. More importantly, the firm has revamped the designs for electric beds for not only medical, at-home healthcare, but also for most general consumers of all ages.

For example, Green May not only designs electric beds for single person, as what most medical-use electric beds are for, but also doubles, mostly geared for the household market. The firm has also overturned most impressions of what an electric bed should look like. Aside from designing those suitable for medical institutions, Green May also incorporated European bedding designs to the electric bed for an elegant selection.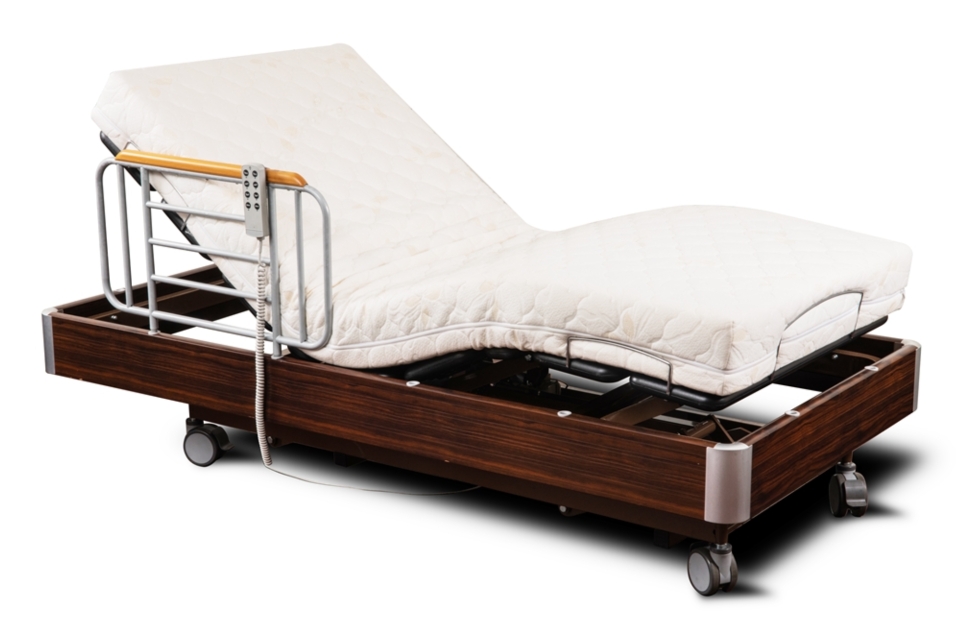 Single-person electric adjustable bed (photo provided by Green May Corporation)
In consideration of technological advances in recent years, Green May President Chen Wu-Lung said their electric beds are now equipped with smart technologies as well, including wireless remote controls.
The firm primarily does export business into markets like those in Southeast Asia, Northeast Asia like Japan and South Korea, largely due to the geographical proximity to Taiwan, as electric beds are large to ship, Chen said. The firm hopes to promote their business and launch a new wave of interest by networking with buyers from other countries, he said, sharing expectations of exhibiting at the show.