Lite-Med Inc., founded in 1991, specializes in shockwave technology and has succeeded in rolling out distinctive and patented products under its own brand LITEMED (Lighten Taiwan Excellent Medical), establishing itself as the only designer and manufacturer of medium to large medical equipment In Taiwan.

LITEMED is featuring two products at the show: the ESWT (Extracorporeal Shock Wave Therapy) machine and ESWL (Extracorporeal Shock Wave Lithotripsy) machine. The former features safe, high-efficiency and is equipped with long, medium and short shockwave types for a three-in-one machine. It has been widely applied in the urology and orthopedics fields. The second product ESWL machine has been coined by LITEMED as the most advanced of its kind in the world, as it is equipped with a fully integrated computer image, object localization, shock wave and other systems. Patients with kidney and/or ureter stone(s) would find treatment with LITEMED's ESWL machine relatively safe and painless.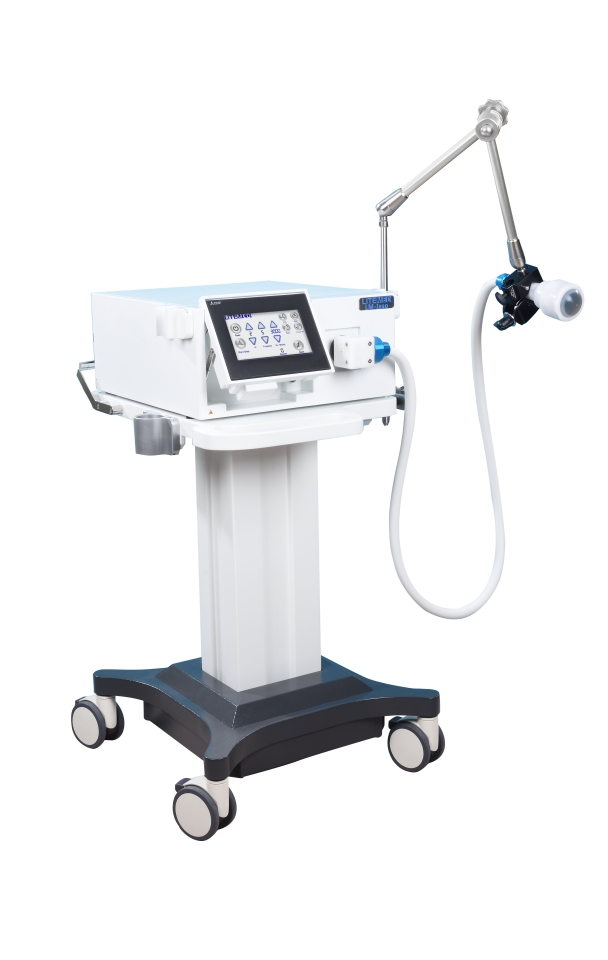 Extracorporeal Shock Wave Therapy (photo provided by Lite-Med Inc. )
Extracorporeal Shock Wave Lithotripsy (photo provided by Lite-Med Inc. )
Compared to other ESWL machines from competitors, LITEMED says they offer several advantages, such as the world's first Auto-Dual Localization System and patented Real-Time Ultrasound Stone Tracking and Locking System. The former adopts auto x-ray and ultrasound two localization systems, and together, significantly reduces X-ray radiation to the patient, doctor and other medical personals. The latter advantage serves as a tracking system that resolves the problem of dealing with kidney stone movement caused by a patient's breathing patterns, as well as increase elimination rate of the stones. Elimination rates can reach 100% and lessens the chance of side effects occurring, like bruising, hematuria and injuries to surrounding tissue.
Currently, the firm is aggressively promoting to overseas markets and seeks to take advantage of the global diversity at the show to do so.