Apex Biotechnology Corporation, founded in 1997, is Taiwan's first public company doing glucose meter manufacturing, and also the first domestic firm to obtain twin certification for FDA and CE, representing a dedicated firm that has the backing from the international community. Firm representatives say they are selling their products to over 80 countries and with such a market reach, Apex Biotechnology has achieved a standing as the top supplier of in vitro diagnostic devices. The firm's product line all meet ISO-13485 and GMP certifications, as well as certification in other countries like FDA, CE, PMDA and CFDA.

This year at the show, Apex Biotechnology is featuring its business under two themes: healthcare for in and outside the hospital, from hospitals to the household, by offering mobile medical integration solutions tailored towards hospital use. One of the featured products is the "Glucosure POC," which can quickly update databases with collected data using wireless or wired transfers connected to the hospital information system (HIS) or laboratory information system (LIS). The Glucosure POC device supports inspection functions for both blood glucose and ketone values, making it the best choice for patients with diabetes for easy management of their health.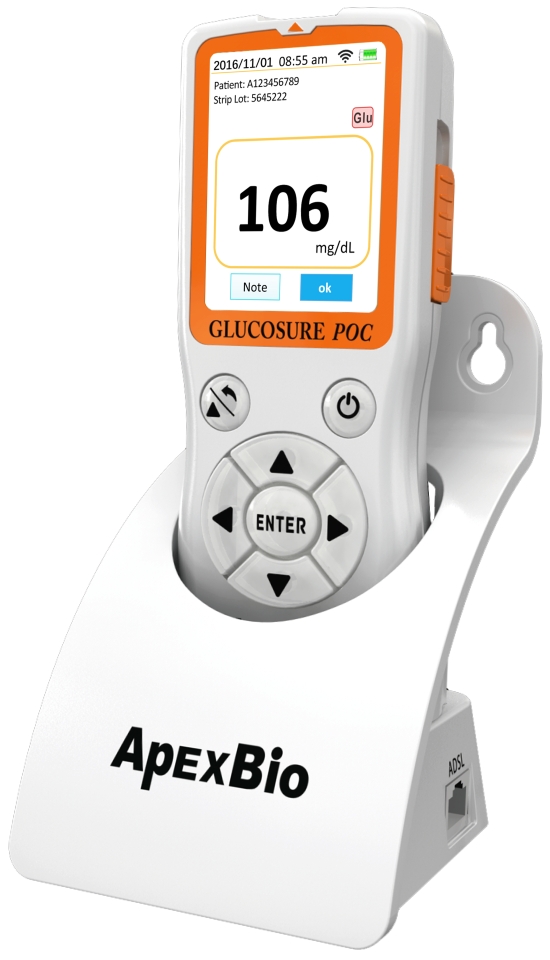 Point-of-Care Blood Glucose and Ketone Monitoring System (photo provided by Apex Biotechnology Corporation)
The second featured product is the "GlucoSure VIVO Link Blood Glucose Monitoring System." The device uploads the users' data through Bluetooth connection to a smart device or to the hospital or clinic information system. Physicians and health management trainers can quickly access those information with the accompanied app and employ to data gleaned from the device to assist diabetes patients' health management.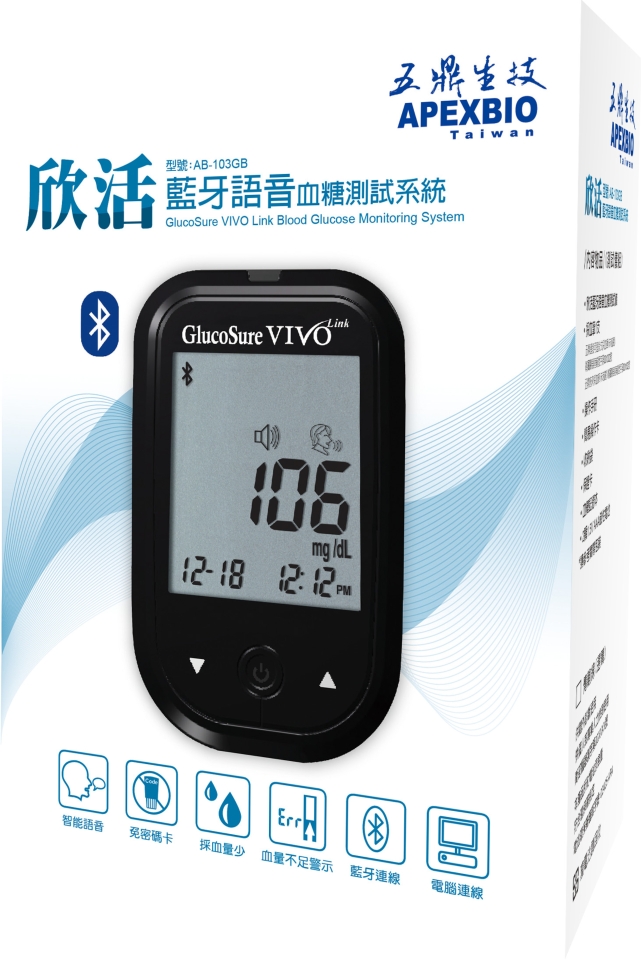 GlucoSure VIVO Link Blood Glucose Monitoring System (photo provided by Apex Biotechnology Corporation)
Apex Biotechnology representatives say that having understood how the show's buyers are largely from the Asian region, the firm hopes to continue its reach into the region and cultivate more potential buyers.