This year is Taiwan External Trade Development Council (TAITRA)'s first foray into hosting the Taiwan Medical Components & Manufacturing Expo (MCMEX), assembling medical equipment materials from the upper and middle stream firms, component firms and manufacturers, in hopes of expanding Taiwan's medical component and equipment manufacturing capabilities on the international stage. TAITRA aims to create the best possible platform for buyers by combining MEDICAL TAIWAN and MCMEX together at the same venue.

Taiwan's development of biomedical industry cluster has grown to include other fields in related industries as well -- in the north, Neihu and Hsinchu Science Park focuses on ICT and electro-optical development, which combines electronics and imagery medical equipment; firms doing precision machinery are clustered in Central Taiwan, becoming the core technology behind developing medical components and equipment for minimally invasive surgeries, as well as high-grade assistive tools. In the south, firms based on metals and electromechanical technology have the advantage, and are crucial to components for dentistry and orthopedics equipment.

The MCMEX concentrates on combining the strengths of each clusters alongside with MEDICAL TAIWAN, enabling buyers to enjoy a top-down integration and procurement experience of the medical industry -- from raw ingredients, components, parts to assembled products and services.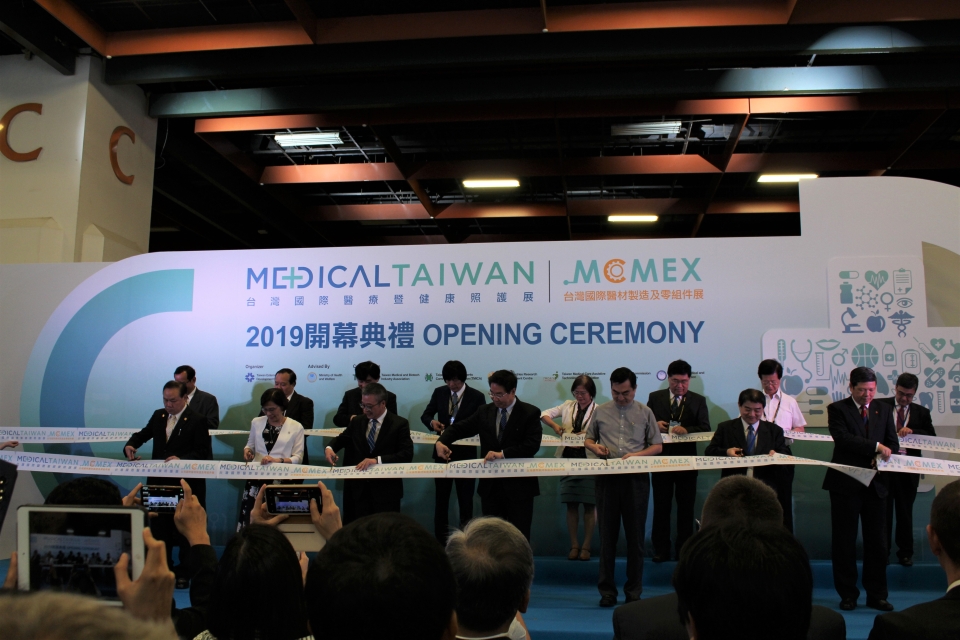 opening ceremony