Raden Automatic Co., Ltd. is showcasing efficient packaging operations geared for the medical industry. The firm offers a glimpse into how digitization and automation technologies have impacted the medical industry and how the seemingly small details matter the most, especially work where automation saves efficiency.

Raden's manufacturing range include automatic distribution of medicines, inspection and packaging systems, smart integration systems, contact lens production equipment, and more. Aside from production, Raden also provides mechanical equipment design, integration and intelligent analysis and monitoring services.

The firm is featuring its Smart Pharmacy Automated Medication Pouch Packaging PTP, which was co-designed with Kaohsiung Chang Gung Memorial Hospital. The typical strip packing machines are upgraded to include intelligent capabilities with Internet of Things (IoT). Raden incorporates IoT to streamline the tedious process of clarifying prescription details, pharmacist verification and medicine pick-up, enabling a cloud-remote concept of prescribing medication. This allows businesses to accelerate the prescription process.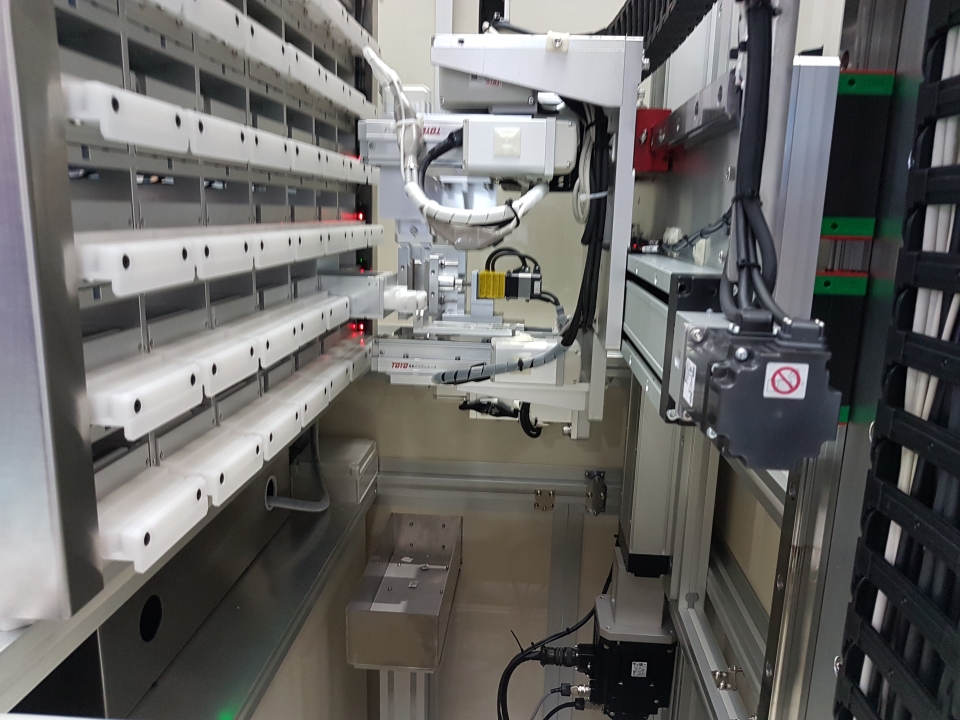 Automated Medication Pouch Packaging PTP (photo provided by Raden Automatic Co., Ltd.)
Automated barcode scanners and electronic imaging sensor systems are integrated and employed to check the packaging adherence factors like medication color, quantity and appearance. The next stage is resupplying medication quantity if there were any problems and pouch packaging. This is done with automated dispenser and pouch packaging machines, and such a streamlined process reduces the risk of human error and increases efficiency and medication safety.